Roller Shutters
We've finally added support for roller shutters, which come in 4 easy to use types that can be shown via the new parameter Roller Shutter Visibility.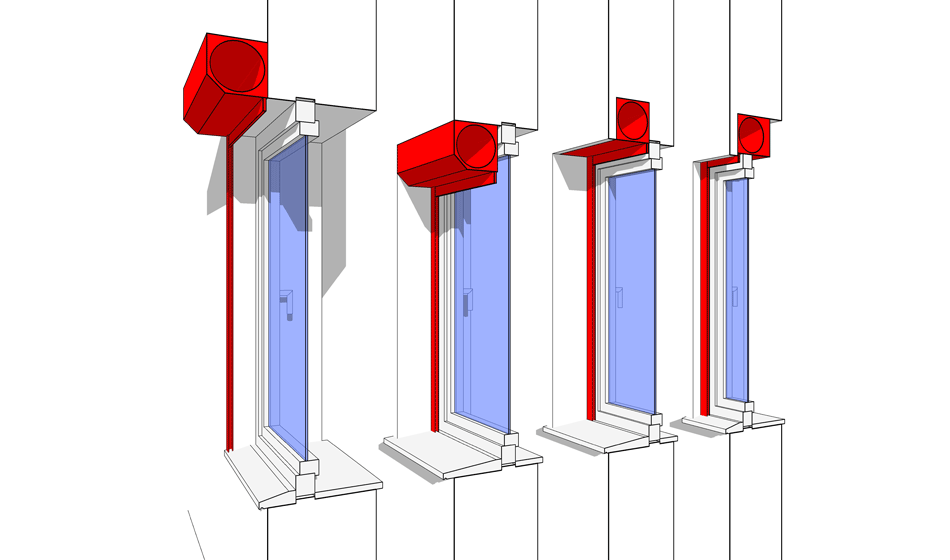 This single parameter will most likely be the only parameter that you will need to show the roller shutter of your choice but if you need, there is more flexibility built in which we will demonstrate in more detail in one of our upcoming video tutorials.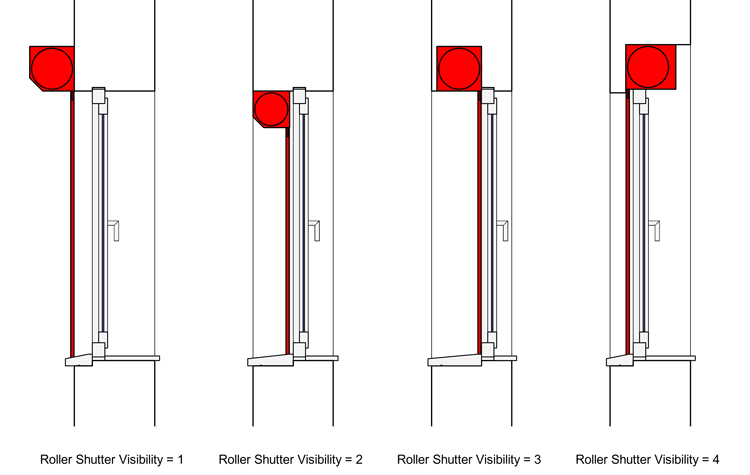 Type 1
Type 2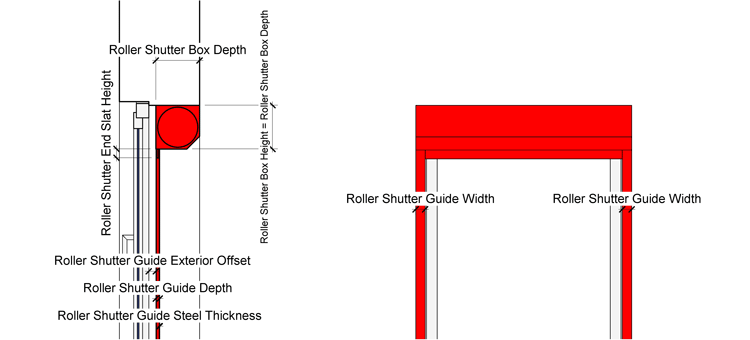 Type 3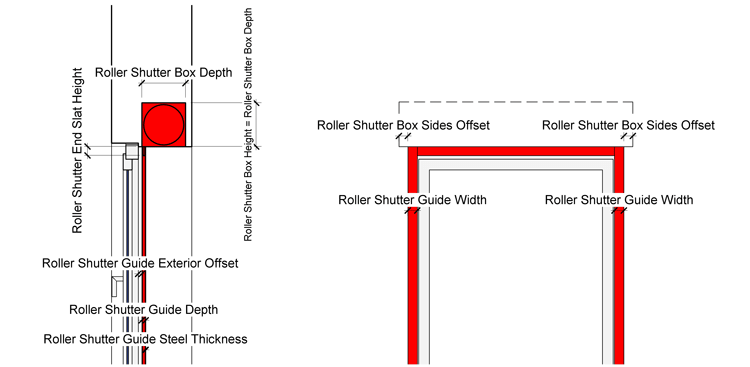 Type 4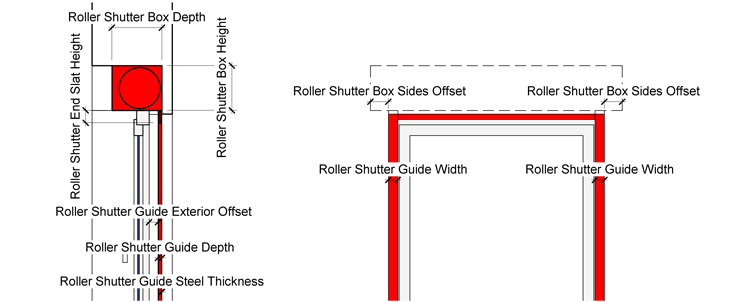 Exterior and interior taper reveal bottom
We've added tapered reveals to the exterior and interior bottom wall opening, which can be set individually via new instance parameters Exterior Taper Reveal Bottom and Interior Taper Reveal Bottom.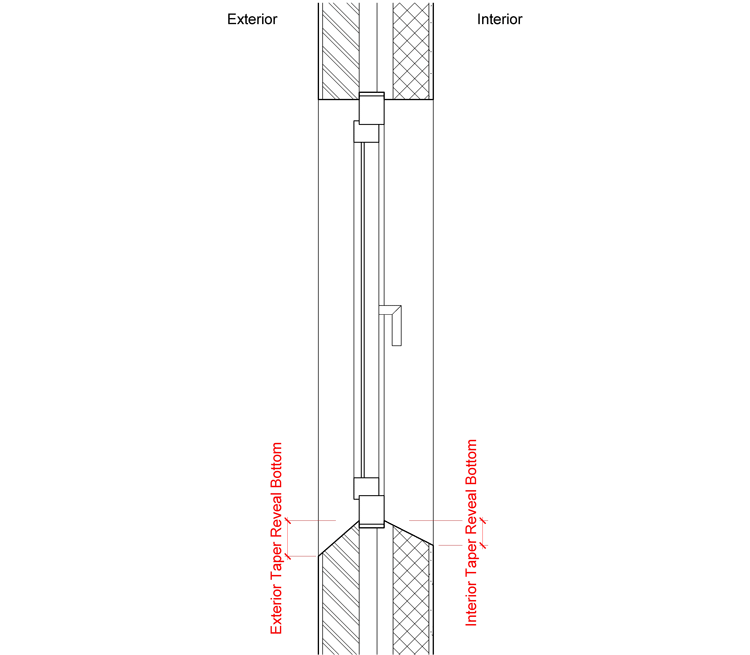 Exterior sill height/depth
We've reduced the minimum height and depth of the exterior sill from previously 50mm to now just 10mm.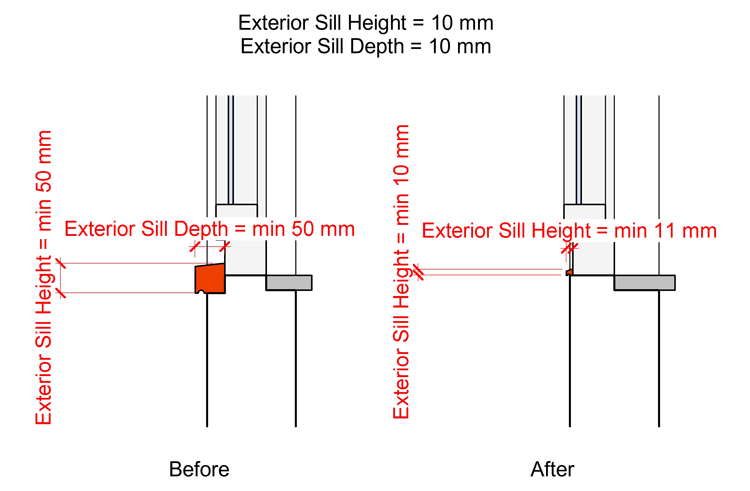 Bay improvements
Trims
We've added support for trims when setting up a bay configuration (left: before, right: after).

Cavity closer visibility
We've fixed an issue where the cavity closer would also show at the intersection between bay windows.

Rough opening
We've fixed an issue where the rough opening void would cut incorrectly through the intersection between bay windows.

Joined wall improvements
We've fixed an issue where the trim and main frame position wouldn't be offset by Exterior Void Offset.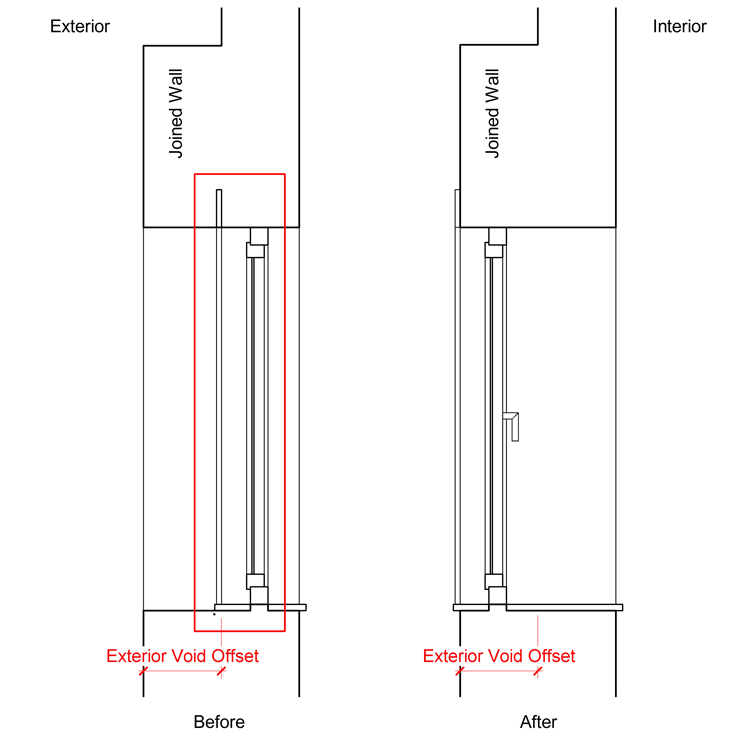 Glazing Bars
We've fixed an issue where glazing bars weren't positioned with equal spacing.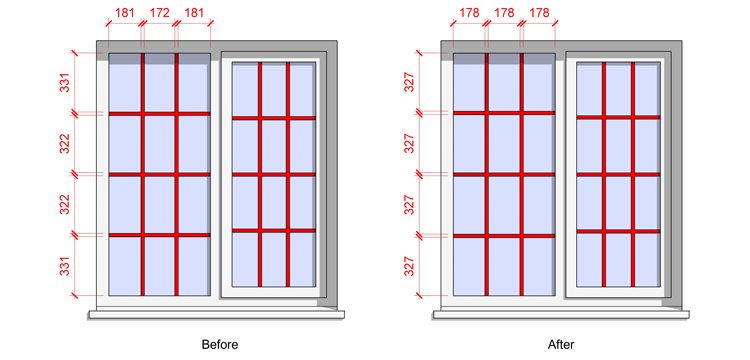 Visibility/Graphics categories
We've fixed an issue where frame lines were not showing correctly as per set Visibility/Graphics categories.

Pane visibility in medium and coarse mode
We've fixed an issue where window panes wouldn't show correctly in medium and coarse mode.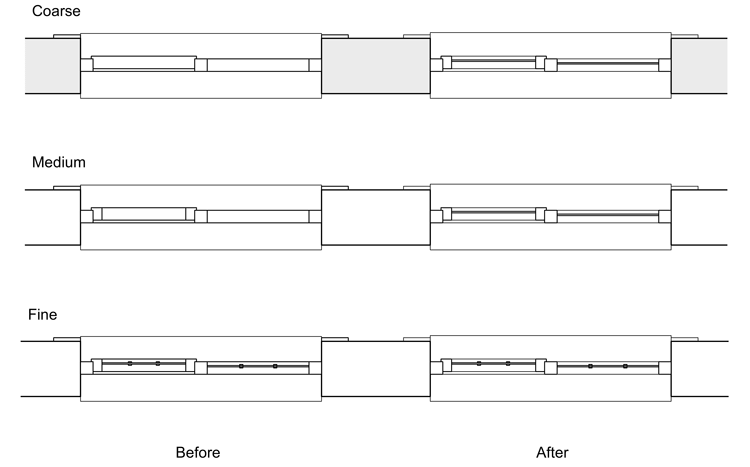 Cavity closer visibility
We've added instance parameters to control the visibility of cavity closers individually for bottom, left, top and right.
Parameter changes
Order
Almost all parameters (except height and width which are at the top of the list) are now organised in logical, alphabetical and numerical ordered groups which should greatly simplify the usage.
Change to Instance
The following parameters have been changed from type to instance to allow more flexibility:
Frame Position
Cavity Closer Bottom Visibility
Cavity Closer Left Visibility
Cavity Closer Right Visibility
Cavity Closer Top Visibility
Cavity Closer Depth
Cavity Closer Width
Cavity Closer Position From Exterior
Unified Shared Parameter names
Shared parameter names have been unified to be consistent with other families.
While at it, we've added Panel Double Glazing and renamed parameters:
Glass Area to Glass Area With Glazing Bars
Glass Area Minus Glazing Bars to Glass Area Without Glazing Bars
Openable Area to Opening Area
Other improvements and changes
Constraints error
We've fixed an issue where opening the family with family editor from one of the sample projects would cause a constraint error.
Revit version
Version 2 supports now all Revit & Revit LT versions from 2018.
---
This is a free update for all customers who purchased the All-in-One Window as single family or as part of a bundle.