The Window System
The All-in-One Revit Window Family is a new and unique way to create Revit Window Families. The built in fully parametric Frame system lets you create any Window System you need for your Project. Due to the proportional Frame System, the Window can be used in various situations just by changing the Width and Height and the Frame System will adjust automatically. This is the first time you get all Windows with just a few clicks in your Revit Project that you need. To maintain your Revit Windows and keep them consistent in design has never been easier then with this All-in-One Revit Window Family.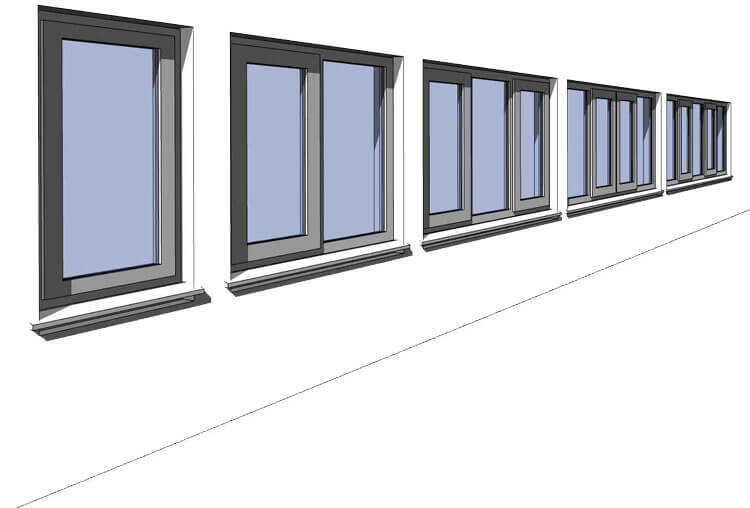 Window setup
The biggest problem around Windows in a Revit Project is the almost infinite number of possible Window variations, as you might have already experienced with ordinary Revit Window Families. The goal in developing this All-in-One Revit Window Family was to give you one advanced parametric Revit Window Family that allows you to adjust to almost any possible Window Configuration. This amazing flexibility is possible due to 10 independently and easy window setups which allow you to setup main frame and sub frames containing either fix glazing or Window Swings.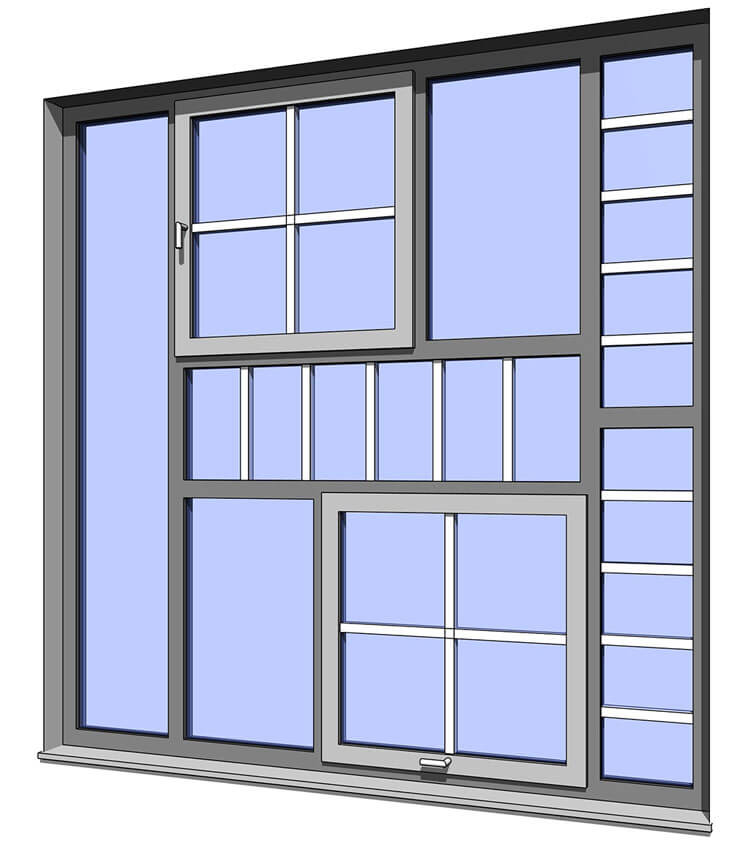 The Wall Opening
The Wall opening doesn't get that much attention with normal Revit Window Families as you might have experienced. Not so with this All-in-One Revit Window Family as it lets you have full control over the Wall Opening with many adjustable parameters to get the Opening, the Render wrapping, Reveal, etc. exactly how you require it for your specific Project.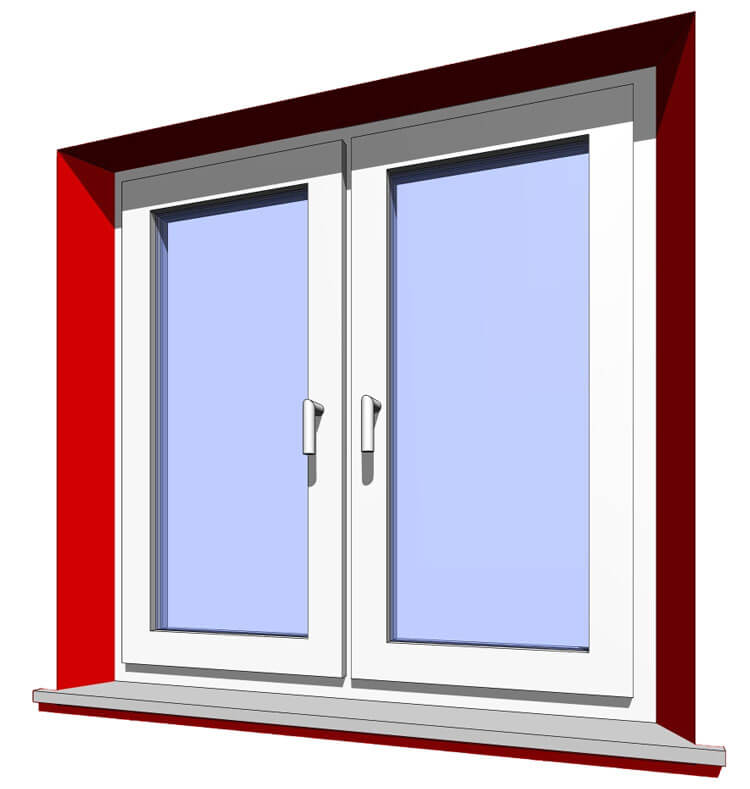 Rough Opening
The correct Rough Opening is the basic functionality that you await from a good Revit Window Family. If the Rough Opening is 100% correct, you can trust to use it for your construction as well as detail documentation drawings. The All-in-One Revit Window Family gives you the possibility to setup specific Rough Distances between your Frame and the actual opening.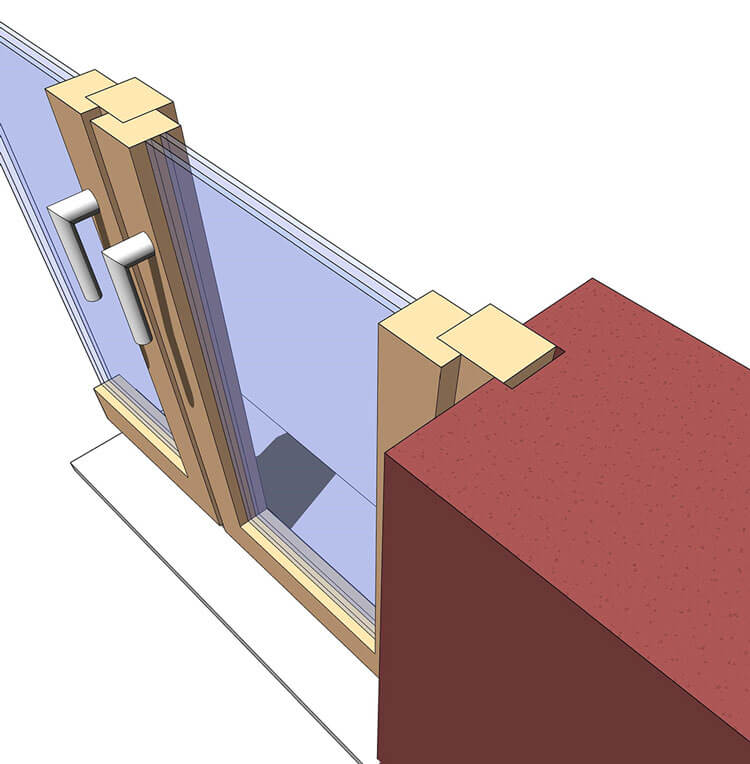 Render Offset
You can setup various Wrapping options within the System Wall Family, but this is just the half way to get the exact detail you really need. It is important to be able to control how much the render overlaps your frame separate for interior as well as exterior and the All-in-One Revit Window Family lets you do this in a very convenient way.
Tapered Reveal
Many Projects are refurbishing existing buildings and therefore Windows have to be placed into existing walls that often have tapered reveals. The All-in-One Revit Window Family helps you with its fully adjustable Reveals to exactly show each reveal as it is existing in the specific structure.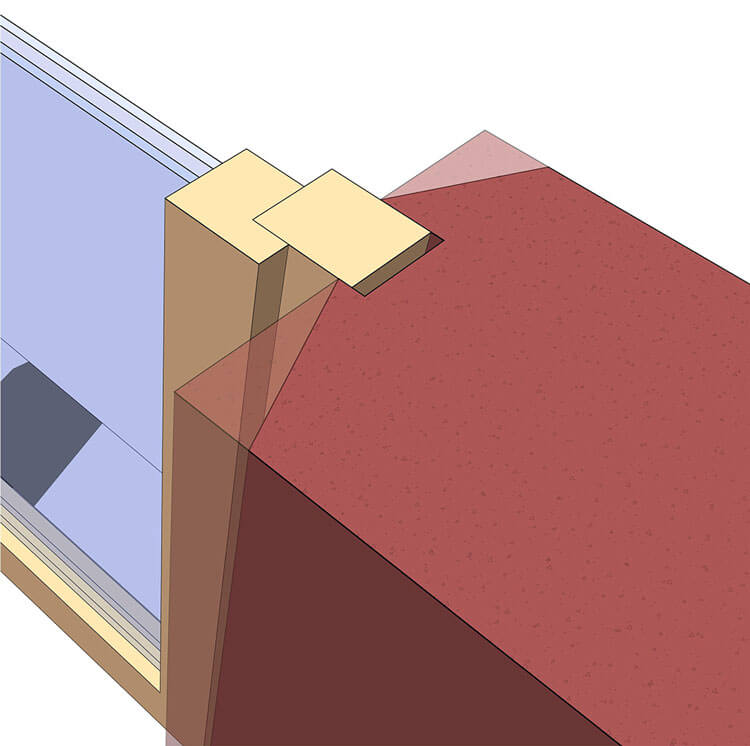 Cut joined Wall
The Wall System family gives you great possibilities to setup the exact Wall Layers you need. But sometimes it is necessary to add an additional Wall (e.g. Dry-Lining) and join it with the original Wall. The All-in-One Revit Window Family supports those additionally joined walls with its Wall opening and it applies all your settings for Rough Distance, Tapered Reveals as well as Render Offset seamless to the original Wall as well as any additional joined Wall.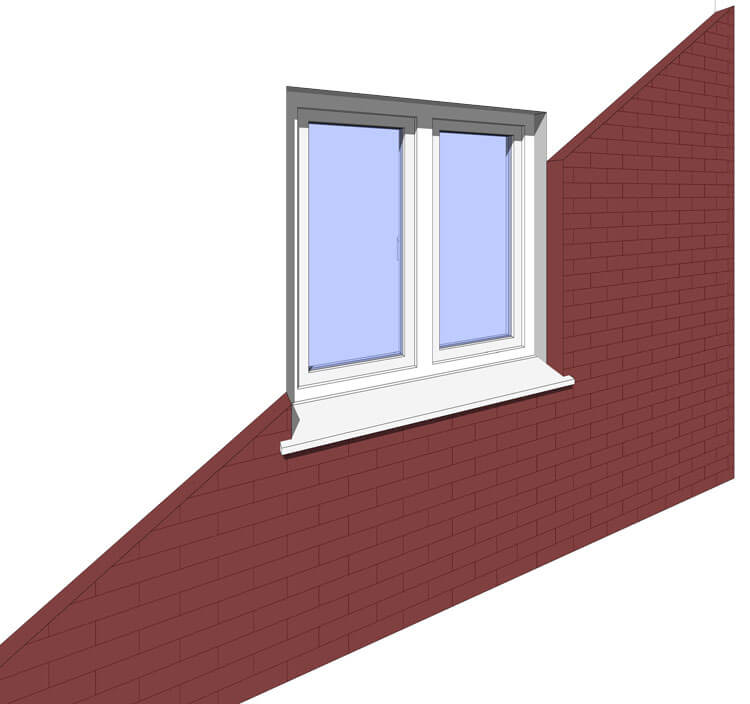 Cavity Closer
The All-in-One Window Family offers a fully parametric cavity closers which can be adjusted in its dimensions as well as position. The cavity closers show accordingly to your detail mode with more or less details. Your benefit is that you have the cavity closers automatically in all your details which saves you the manual masking and detailing.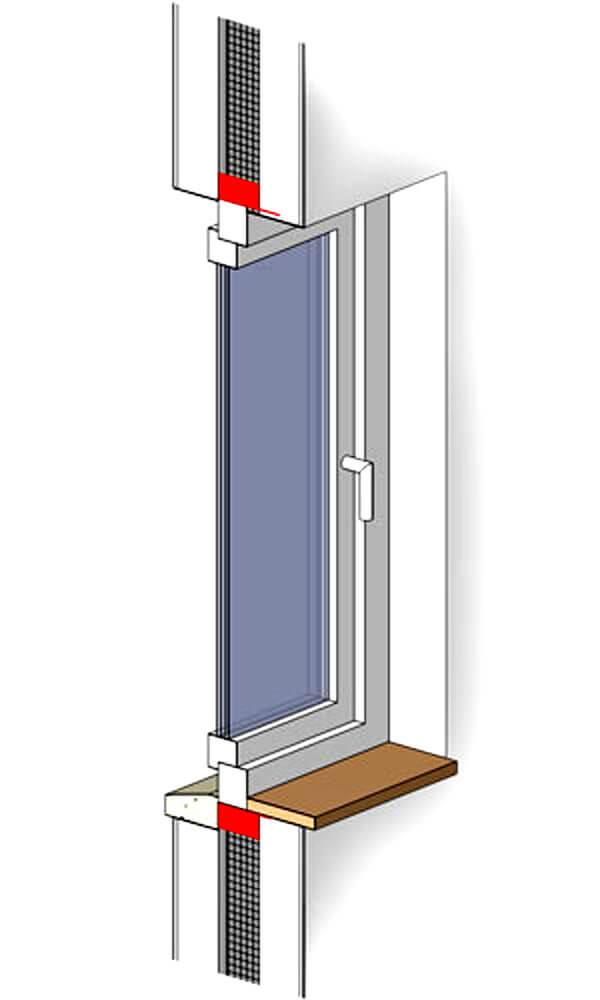 Opening / Frame Dimensions
The subject of localization has a very high priority for us as our All-in-One Families are in use in more than 100 countries. The All-in-One Window offers therefor a simple switch to apply the dimensions height / width either as window frame dimensions or as wall opening dimensions.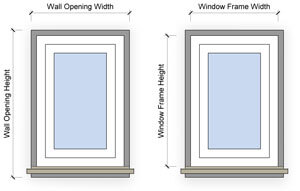 Window Trim
The All-in-One Family offers a fully parametric trim which is now also adjustable to run either fully around the window or just on the sides and the top. All it takes is one single parameter to change.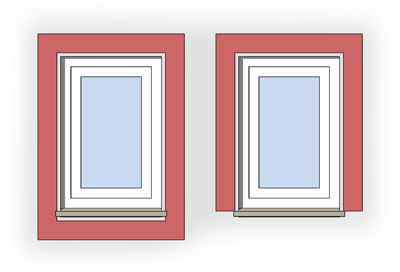 The Frame System
The fully parametric Window Frame System lets you define up to 10 Areas within your Window which can be flexible adjusted to either a fix glazing or a Window Swing. Additionally each window can have a setup of horizontal and vertical parametric Glazing Bars.
Fix / Swing
Standard Revit Window Families give you a fix setup of Fix and Swing Elements. Not so with this All-in-One Revit Window Family as it allows you to setup your Revit Window exactly as you need it. You decide the frame setup as well as which Area contains a fix glazing and which one Swing Elements.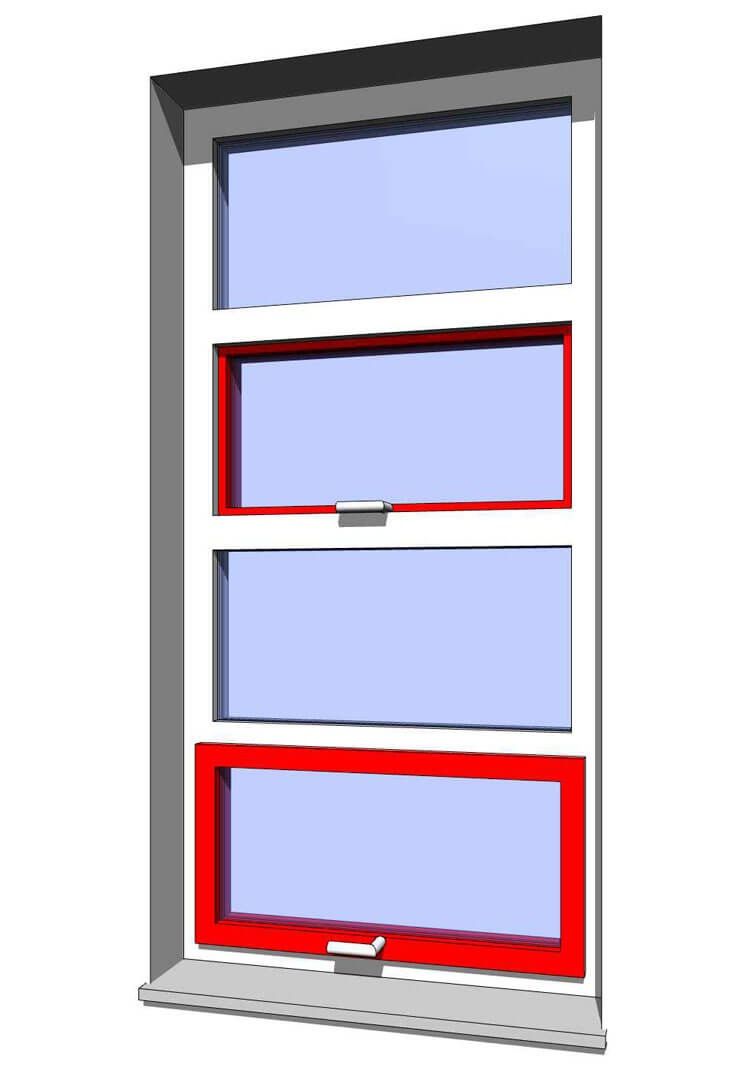 Louvres
Since Version 1.3 you are not just limited to Fix and Swing Elements. Each pane can now additionally be adjusted to a Louvre Element which can open and close the louvres each angle you wish. This is not just great for your technical drawings, this feature will make your renderings and presentations even better.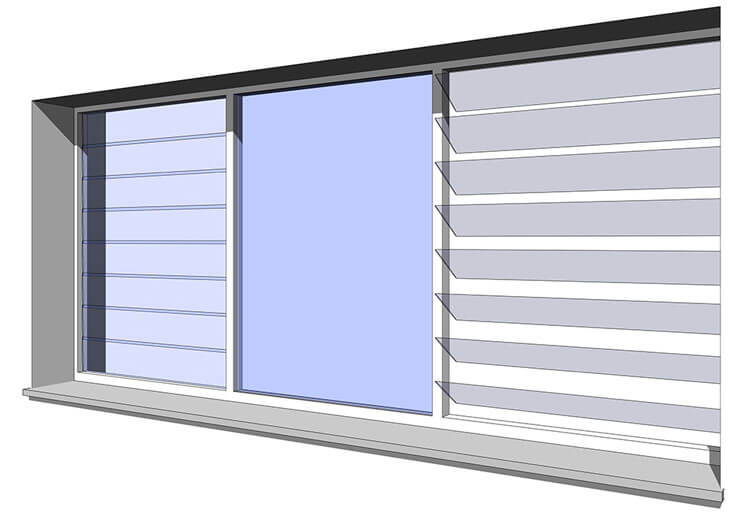 Glazing Bars
This All-in-One Revit Window Family lets you setup as many horizontal and vertical parametric Glazing Bars as you require. This feature is available for each Window Setup independently if you adjust to a Fix Glazing or Swing Elements, the Glazing Bars adjust automatically to the correct position.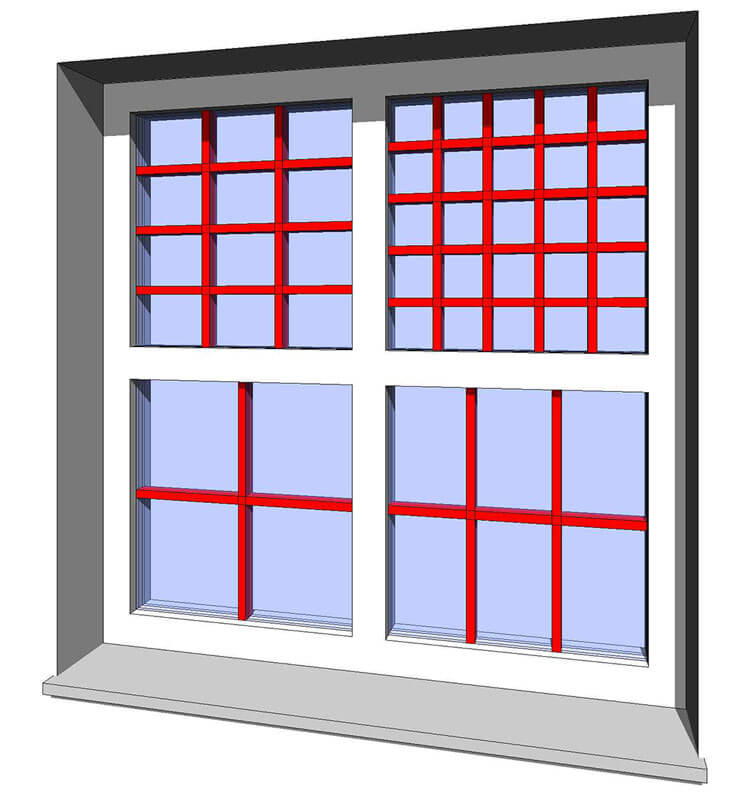 Interior / Exterior
This All-in-One Revit Window Family gives you also the benefit of localization for the Position of the Swing Elements towards exterior or interior. The Window Setup allows you even to mix the position of Window Swings within one Window.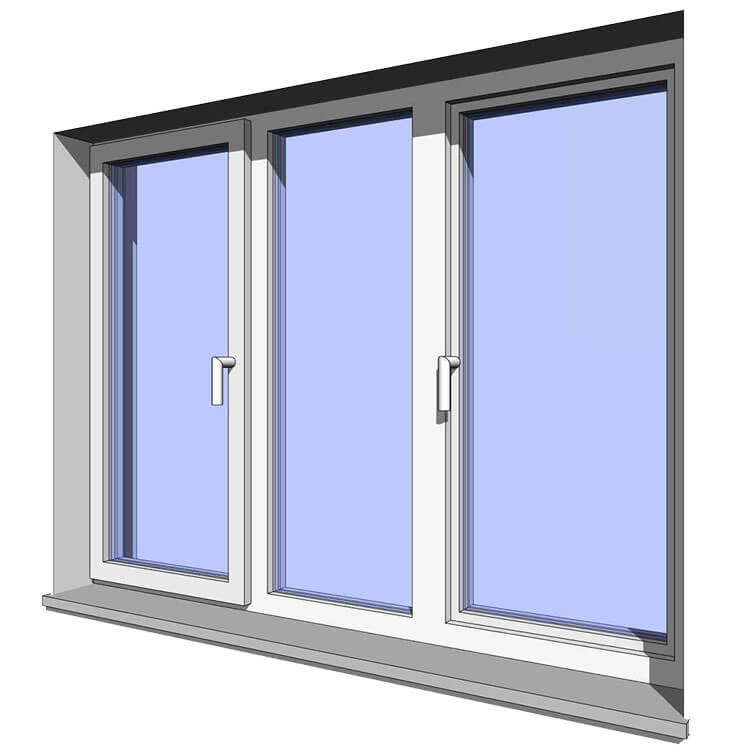 Cut Plane - Plan View Graphics
This All-in-One Revit Window Family includes also parameters to setup which of the panes shall be shown in plan view, which is a great feature for windows with various sizes, as the result of the Revit Cut Plane is not always showing what you actually want to show.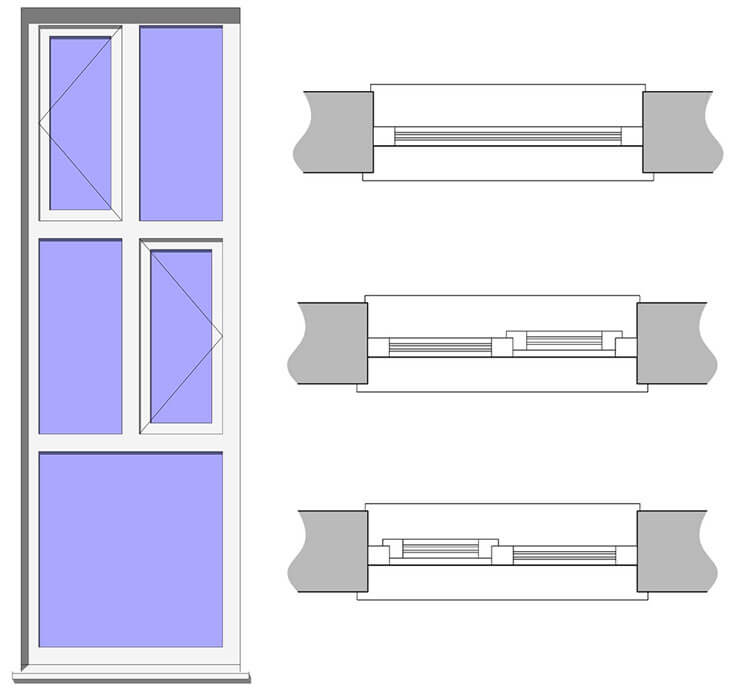 Symbol Line
The All-in-One Revit Window Family shows your setup of Swing Elements and there Hinge Positions with 2D and 3D Symbol Lines in Elevation and Plan view. As our All-in-One Families are in use in more then 100 countries worldwide the Symbol lines can also be adjusted to your local standards.

Bay Windows
The All-in-One Revit Window Family now comes with a flexible and simple to use Feature to adjust mitered connections between Windows to arrange Bay Windows.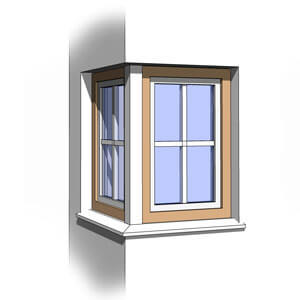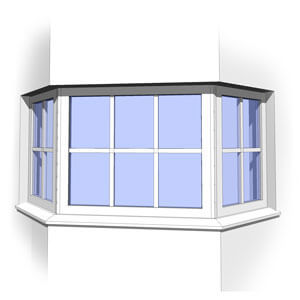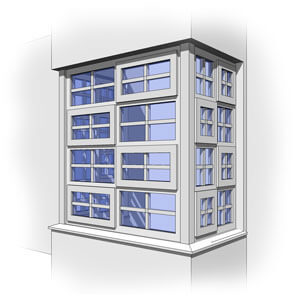 Parametric Post
The fully parametric Post allows you to setup the connection Post you need to make any arrangement of Bay Windows. You can control the Angle the Window miters, the Width, Depth as well as Material of the Post.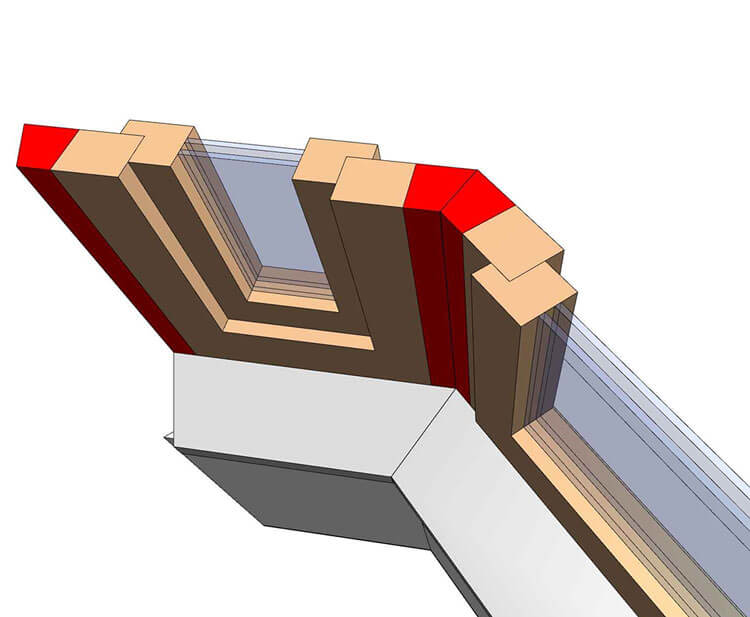 Window Accessories
The All-in-One Revit Window Family comes with a parametric Handle for each Window Swing as well as a fully parametric Sill for exterior and interior.
Handle
The Window Swing Handle in this All-in-One Revit Window Family is fully parametric and adjust automatically to your selected Hinge Position.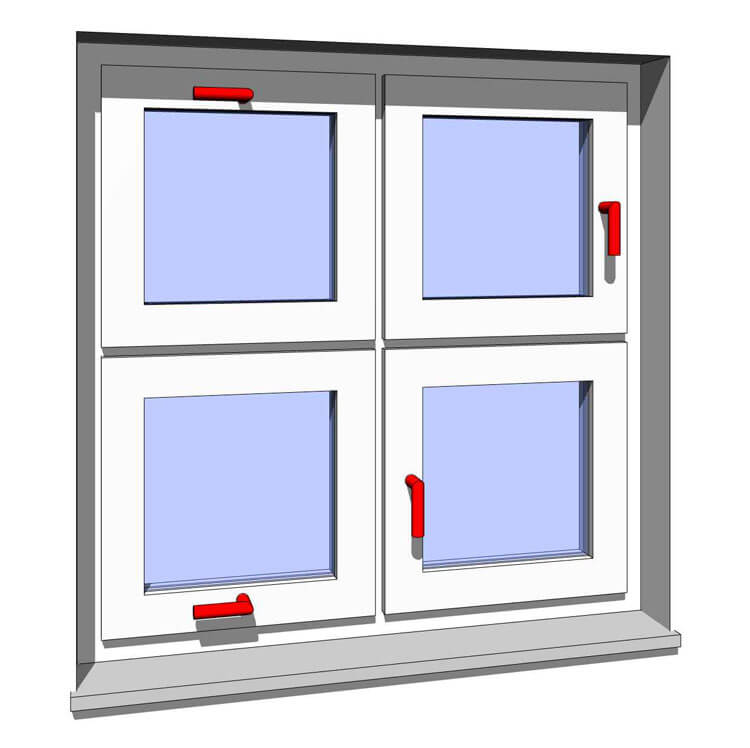 Sill
To finally complete the realistic Design of this All-in-One Revit Window Family, you can setup an internal and external sill to your project requirements. The exterior sill is available in stone, brick as well as metal.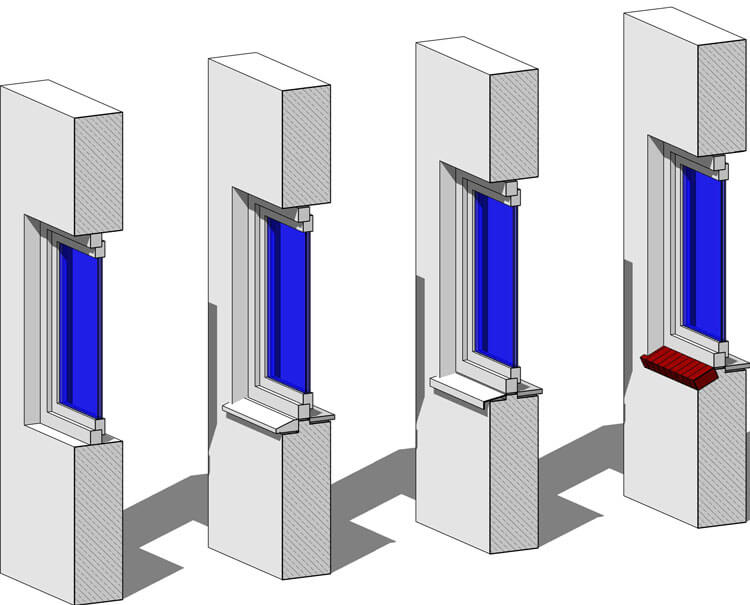 Roller Shutter
New in v2
You can enable and select between 4 different types of roller shutters, with just one single parameter. The guides and the roller are fully parametric and can be adjusted to your requirements.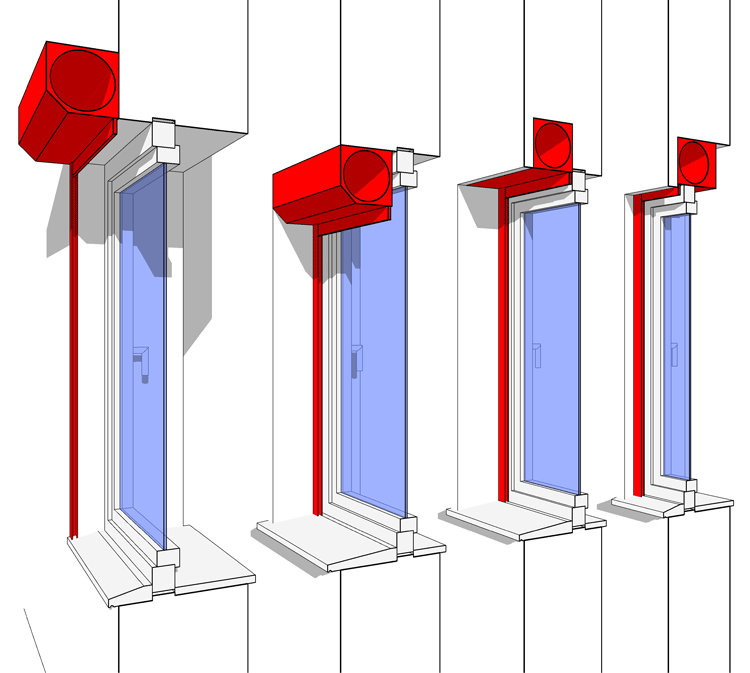 Schedule
Version 1.6.5 adds new schedule parameters that are very handy for building permission drawings / documentations.
Openable Area
The schedule parameter Openable Area calculates the clear openable area from window panes with swing.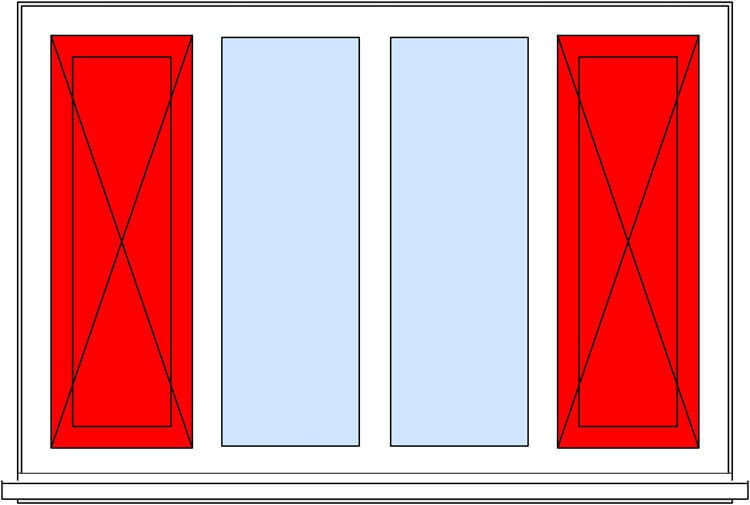 Glass Area
The schedule parameter Glass Area calculates the total glass area (ignoring glazing bars) and Glass Area Minus Glazing Bars calculates the net glass area (subtracting the area of glassing bars).