The New Bi-Fold Door Collection has been out for a few weeks now and we've received lots of fantastic feedback – thank you so much! For today's release of version 2, we took a close look at all your suggestions and revisited many areas of the family to add what was missing, improve what wasn't perfect and fix what was broken. Let's take a look at what's new…
Threshold
A new threshold option has been added, allowing to show a fully parametric threshold.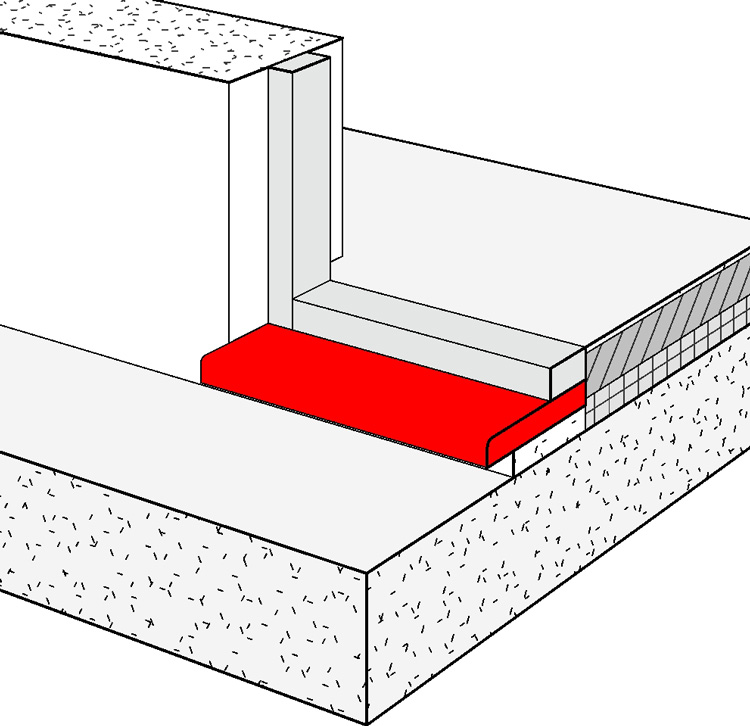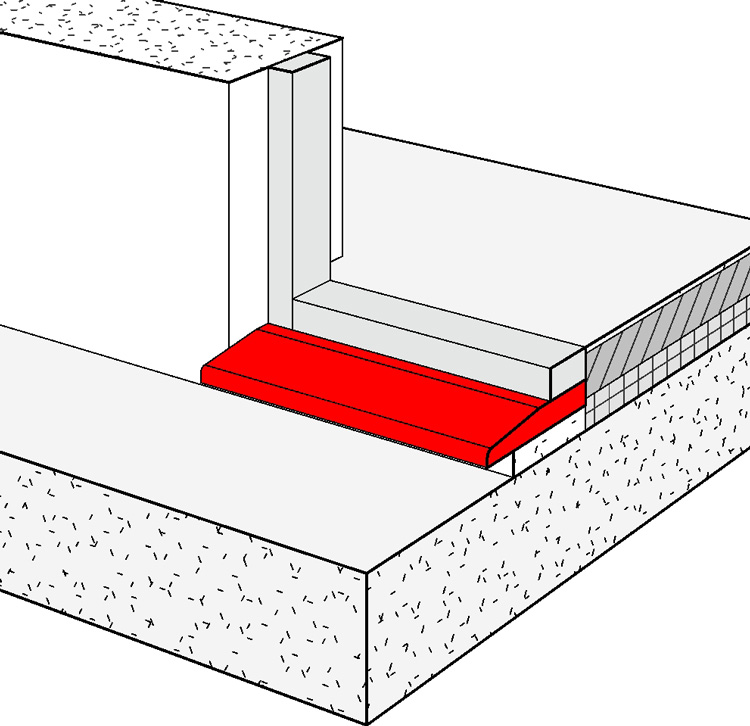 Ramps
Alternatively to the new threshold, a fully parametric ramp can now be shown separately for interior and exterior.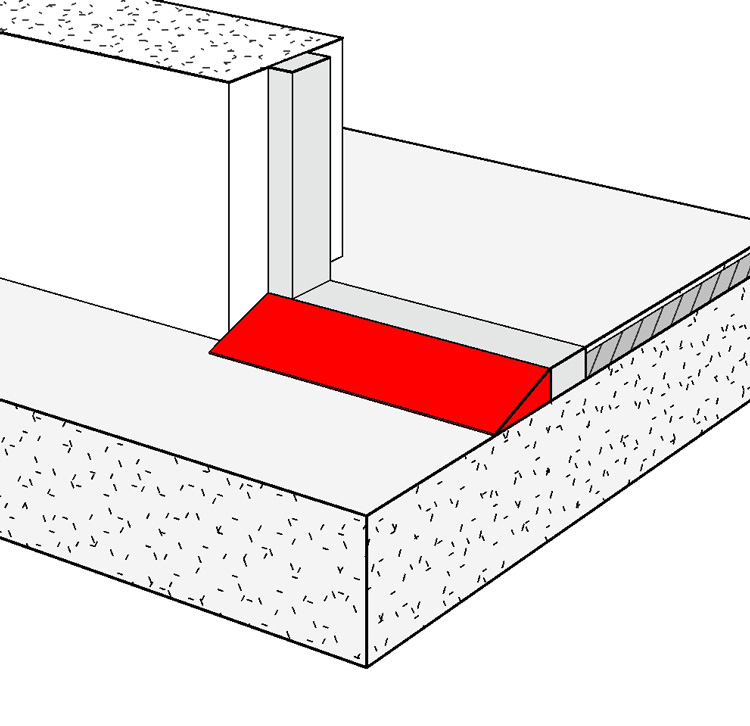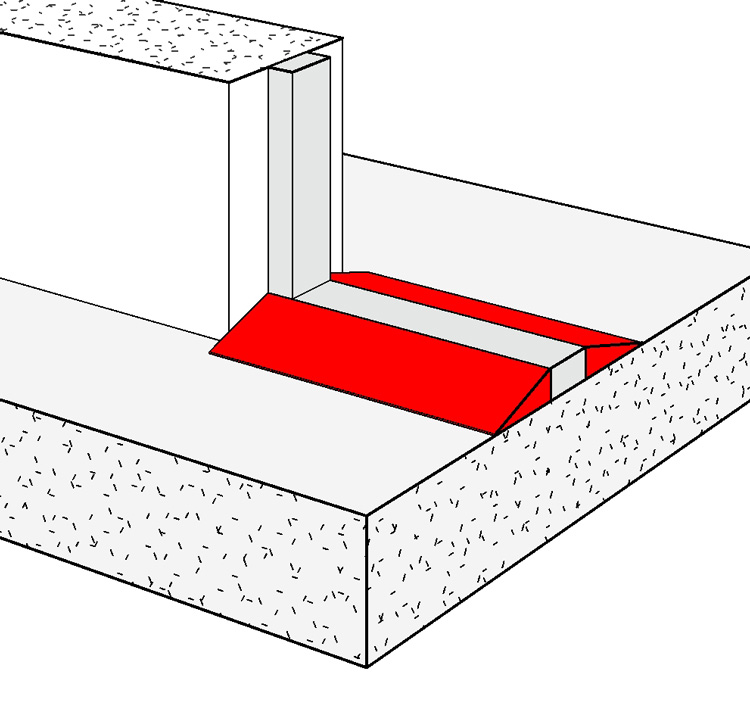 Flexible Glazing bars
Additional to the full panel height, glazing bars can now be distributed from the top or bottom with a custom height, allowing more flexible setups.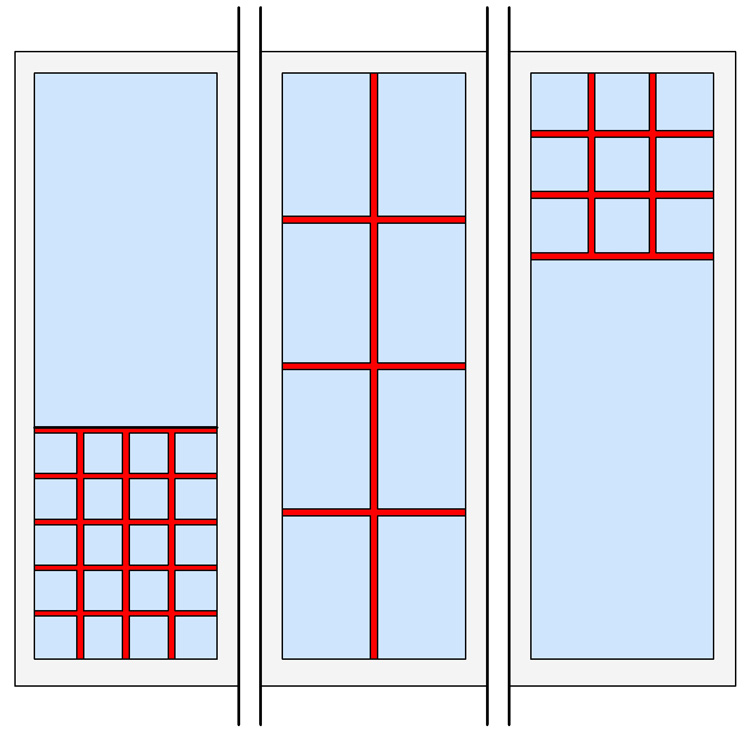 Parameters are now ordered
Now where Revit 2019 is available, we start with this new release to move our minimum version supported to Revit 2015, which finally allows us to manually order parameters. While we were at it, we have also renamed and unified various parameters, so that they show nicely together and are as short and self explanatory as possible.
Other improvements and fixes
Fixed Visibility Cavity Closer with Corner option
Fixed issue where the cavity closer would show for a mitered corner setup.
Before:

After:

Fixed Interior void bottom extrusion
Fixed an issue where the wall opening wouldn't apply the bottom render offsets based on the rough opening distance.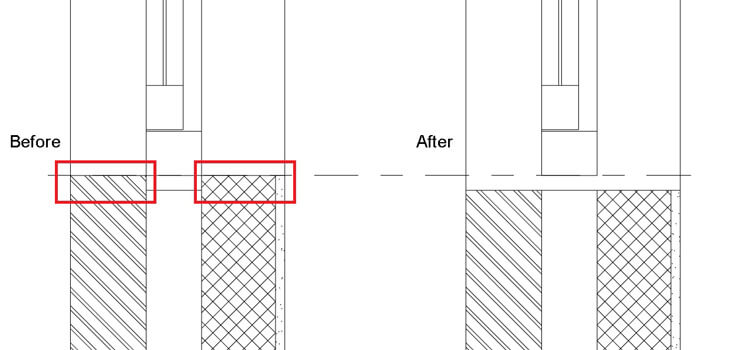 Fixed panel visibility in coarse mode (Plan, Elevation, 3D)
Fixed an issue where the panels would not show in coarse mode.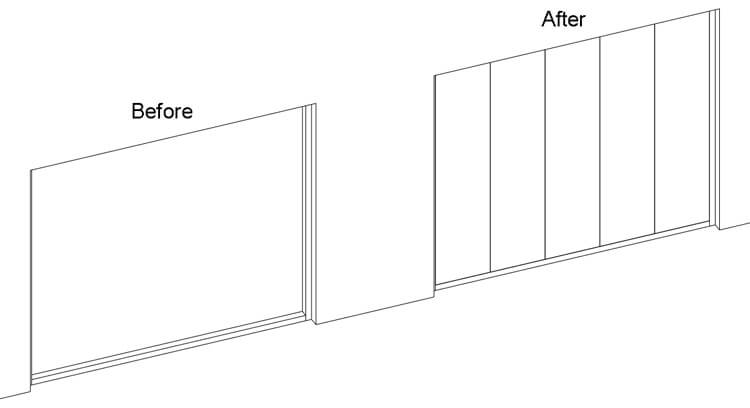 Fixed parameter for opening width (Single Sided Door schedule)
Fixed an issue where the opening width parameter would not reference the actual panel, resulting in an incorrect value.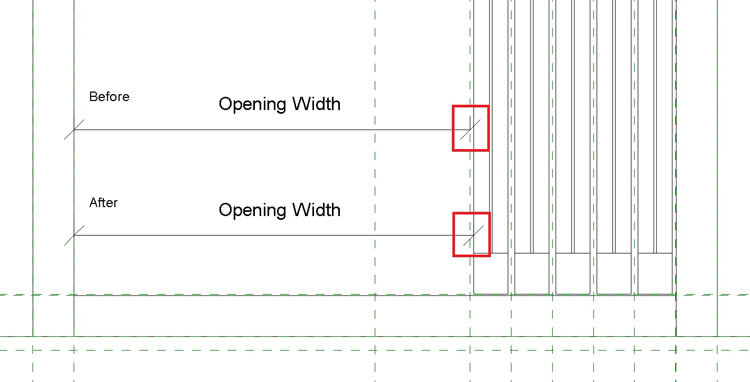 Fixed frame panel visibility
Fixed an issue where the main frame would show through the panel and the glass would show over the glassing bars.
Before:
After: