As I wrote here in more detail, we are replacing our All-in-One Families with Collections, containing separate more specialized families, keeping and improving the great parts, and removing complexity. That ultimately results in much easier use and much faster performance, without losing the versatility our All-in-One Families are loved for.
This first new collection includes dedicated families for single and double sided Bi-Fold Doors, nothing more, nothing less.
Simple and straight forward
Because there are now separated families, you don't have to set parameters to get to the base setup. So all you need to do now is to:
load the family (single or double sided)
set width
set height
set count of panels
Yes, that's all that's required.
But there is more you can do
These new families provide a range of optional parameters that allow you to be more specific about the wall opening, main frame, panel as well as special solutions like corner setups.
Modular design
The new families are modular, using nested families, allowing to swap out panels and make sure that all new families follow a consistent pattern of functionality and parameter names.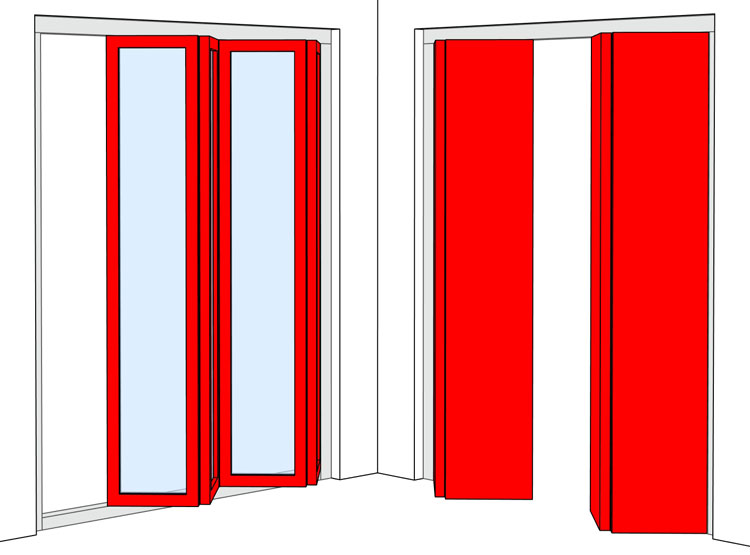 Out of the box, each Bi-Fold Door Family comes with a full panel and a frame panel that can be switched between via one single parameter. In a future blog post I will get more into the details on how you can create and use your own panel family, which will be even more useful once we get to the Kitchen Family, where there is a need for high customizability of panels, accessories, etc.
New Documentation
Together with the new website, every new family comes with a new online documentation which is much easier to use and maintain than the static pdf files that have been included in All-in-One Families. At first this new documentation is focusing on being a parameter reference with embedded details and links to related parameters, but over time we want to extend it with references to articles that cover use cases in more depth and of course answer frequently received questions.
There is so much more ...
... to say about those new families but I don't want to duplicate the beautiful new product page in this post, so if you are interested in this family check it out here.