The Concept
The All-in-One Seating Family is a new member of our All-in-One Furniture Family Series which makes it simple to build countless different seating furniture with just one single Revit Family. This Revit Seating Family is fully parametric and can therefore be adjusted to almost any Sofa, Dining Chair, Office Chair, Stool, etc.
Sofas
The All-in-One Seating Family is fully parametric and allows you to adjust the Family with just a few parameters to various Sofas with either a full base or various leg options. You need just to change the width and the number of modules you wish to setup and you get from a single sofa to a multi-seater sofa everything within seconds.

Dining Chairs
The All-in-One Seating Family is not just limited to sofas ...
Just change the width and depth and the thickness of the armrest as well as backrest and you get a beautiful dining chair. Or switch off the armrest and you get a normal chair. It can't be simpler and faster ...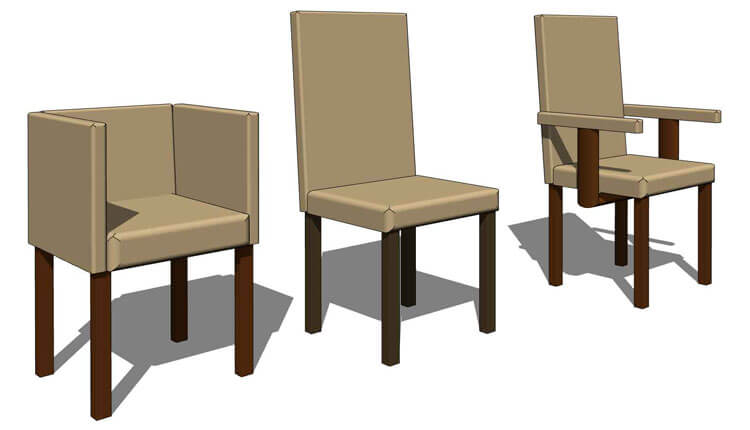 Office Chairs
In case that you need an office chair, it's just one more parameter to change and the legs transform to typical office chair legs. You can even adjust the number of segments, the shape, angle, and much more to make the perfect office chair for your Revit Project.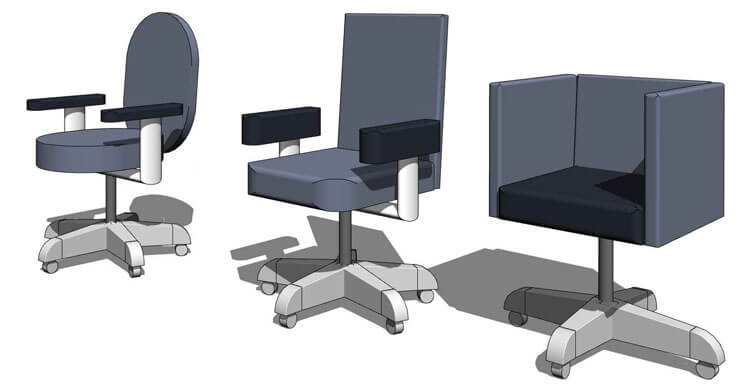 Stools
And finally the All-in-One Seating Family lets you setup Stools by just switching off the backrest ...