The Concept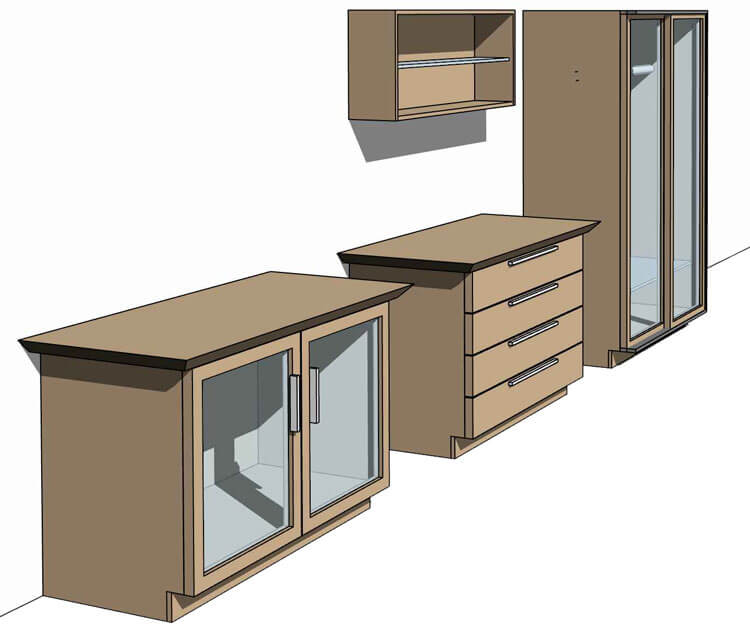 The All-in-One Revit Cupboard Family is a new and unique way to create Revit Furniture Families. This Revit Furniture Family is fully parametric and gives you any Cupboard, Wardrobe, Shelf, Locker, etc. you require for your Revit project in just one single Family. To maintain your Revit Furniture and keep them consistent in design has never been easier then with this All-in-One Revit Cupboard Family that lets you build Floor-, Wall- and Corner Units.
The Shell
The flexibility of this Revit Cupboard Family starts with its parametric Shell which can do much more then just be adjusted in Width, Depth and Height. It allows you to control it's visibility, thickness, as well as top and base adjustments.
The Shell - Closed / Partly Open / Open
The All-in-One Revit Cupboard Family allows you to control the visibility of the side & back Panels to have either a fully closed unit or with open front and back and of course without any shell. So it is your choice to build a closed cupboard positioned at a wall, a room divider shelf with a frame and open front and back or a freestanding wine shelf without any shell.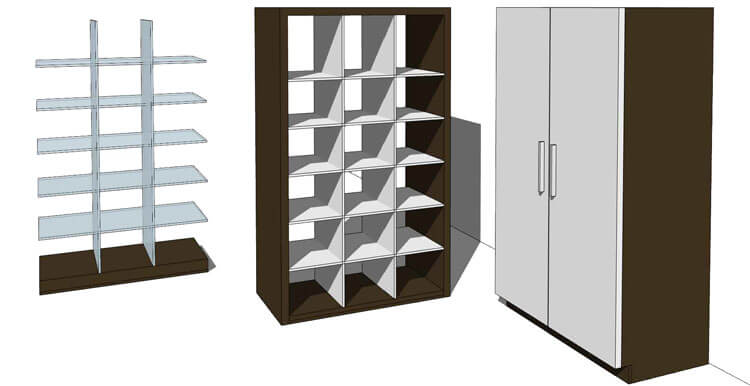 The Base
You might want to build a Floor Unit positioned at a wall with a recessed kick-plate or a Row of Lockers based on squared legs ... With this fully parametric Cupboard it is at your fingertip how your unit-base looks like.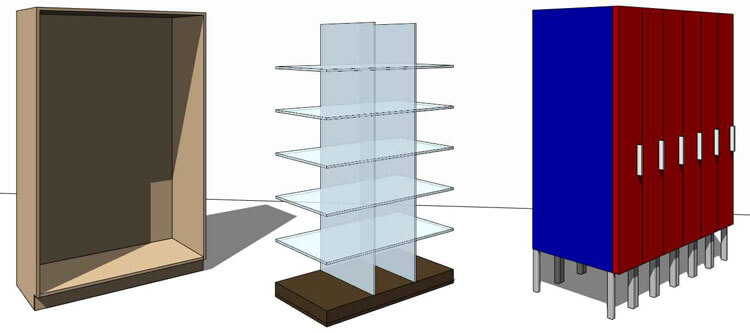 The Top
Finally there is the top of your furniture unit which might be just the blank shell or you decide to add a top which can be anything from a slim flush glass to an overhanging solid top.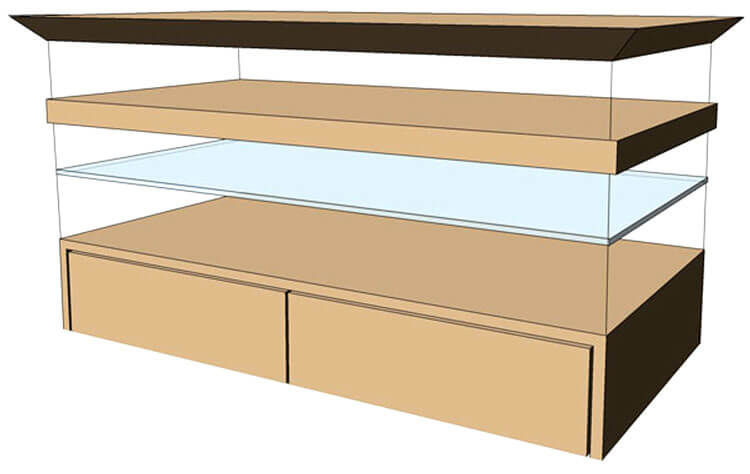 Door Panels
The Door Panel Feature gives you the possibility to change between a single or double swing or sliding door that can be either solid or framed with glazing, so it is easy to setup one type with the right shell, base and top and multiply this type with various front solutions.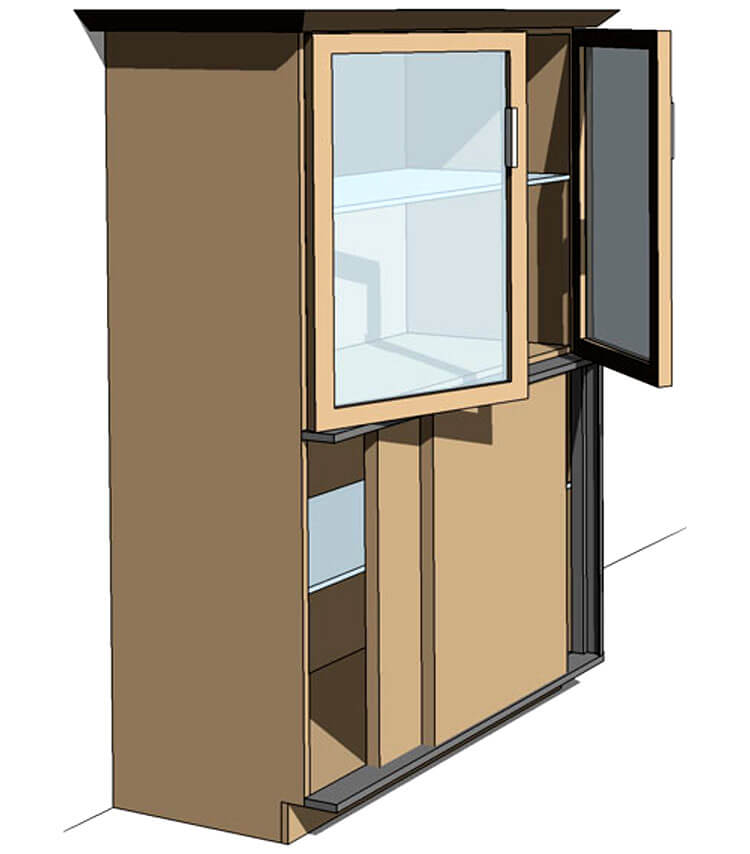 Swing / Sliding
The All-in-One Revit Cupboard Family allows you to switch between a Swing or Sliding Door in the same simple way as you switch between a single or Double Door.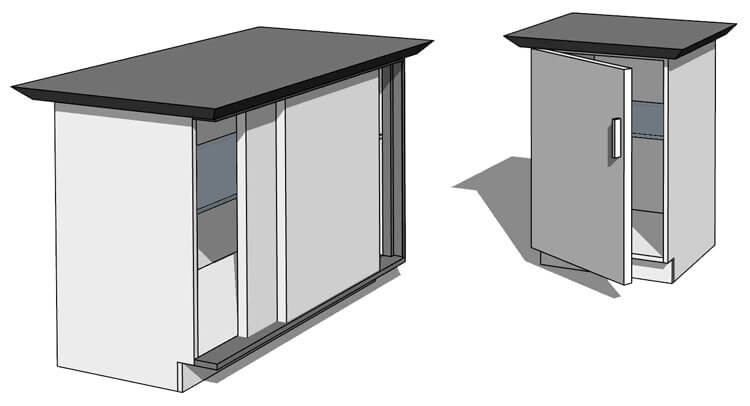 Solid / Framed Glazing
Once you have decided for the Door System you want to use with your unit it is just one more click to switch between a solid or framed Door Panel which can then be further adjusted in detail.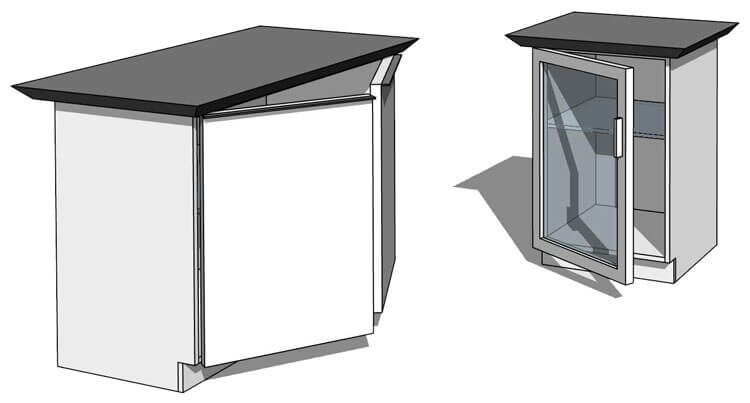 Symbol Line
The All-in-One Revit Cupboard Family shows your setup of Doors and the Hinge Positions with 2D and 3D Symbol Lines in Elevation and Plan view. As our All-in-One Families are in use in more then 100 countries worldwide the Symbol lines can also be adjusted to your local standards.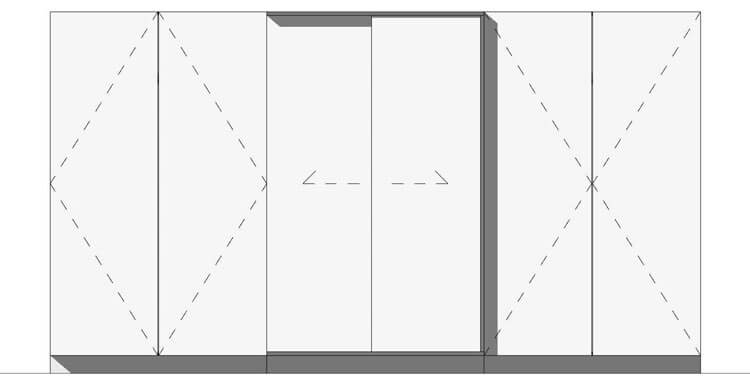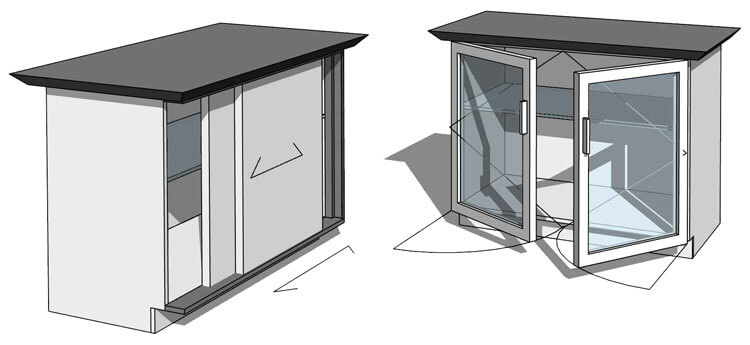 Drawers
You are not limited to just Door Panels as this Revit Cupboard Family lets you also setup various Drawer Configurations. This allows you with just a couple of clicks to setup a mixed Drawer Unit or you can mix Drawers with Door Panels - it's all just a few clicks as this Revit Family is smart to adjust the Unit for you.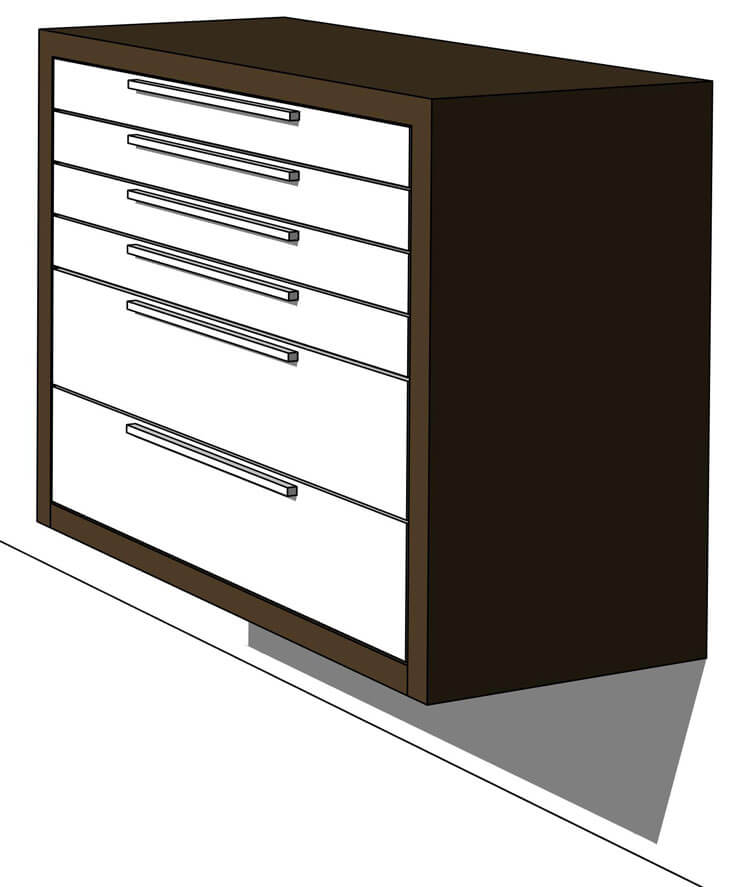 Just Drawers
The All-in-One Revit Cupboard Family offers you a very smart way of building your Drawer unit. With just one click you activate the 'Just Drawer' Mode and the entire unit follows your Drawer adjustments.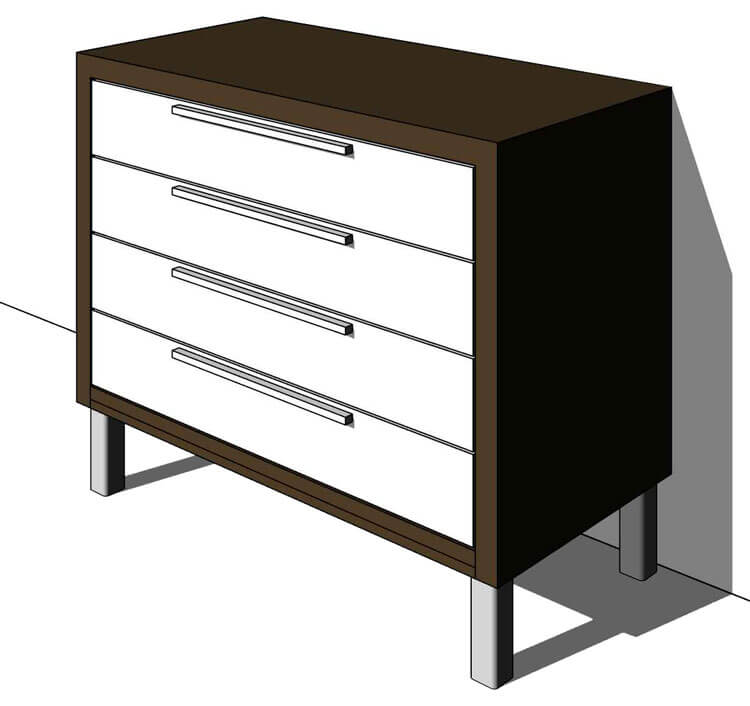 Divide your drawers equally
If you want the Unit to keep its height and to automatically adjust the Height of the Drawers - no problem. This smart All-in-One revit Cupboard Family allows you to lock the unit height with just one click and all your drawers are adjusted automatically in their height.
Combine Drawers & Door Panels
You can combine Door Panels with Drawers in the same simple way by to build units with Drawers above or underneath the Door.

Floor - Wall - Corner Solutions
Once you have chosen your required type from the included Type Catalog or you have setup your own specific type, you can use this type either as Floor-, Wall- or Corner Unit.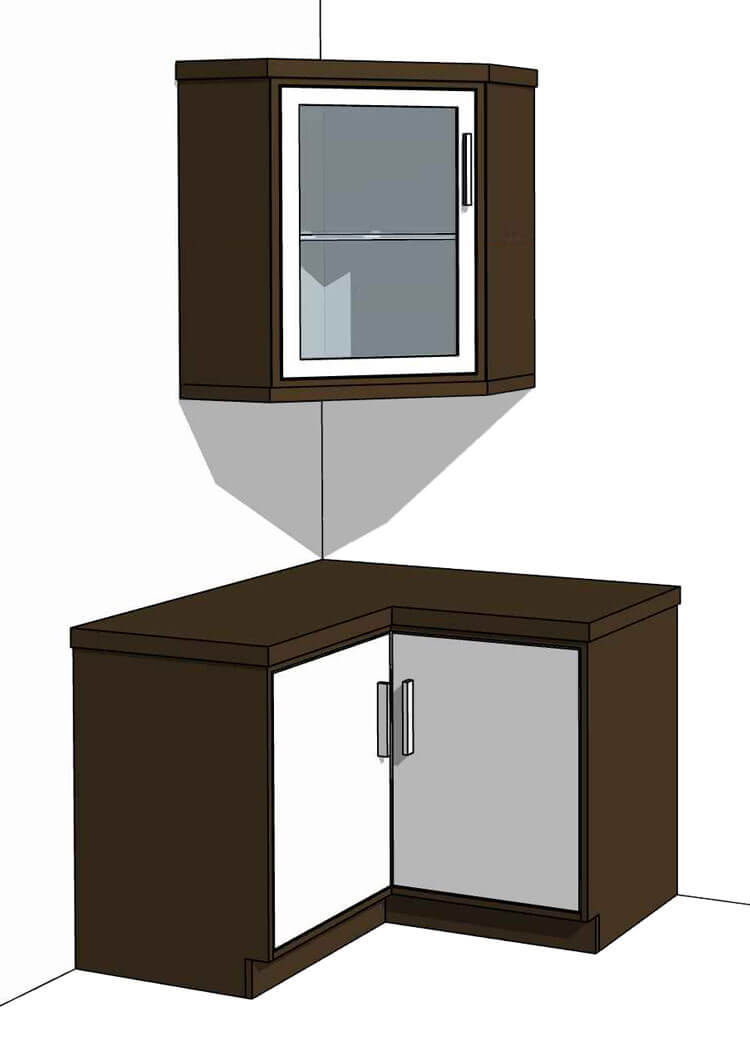 Floor Unit
The All-in-One Revit Cupboard Family lets you build Floor Units with various Base and adjustable Top setups.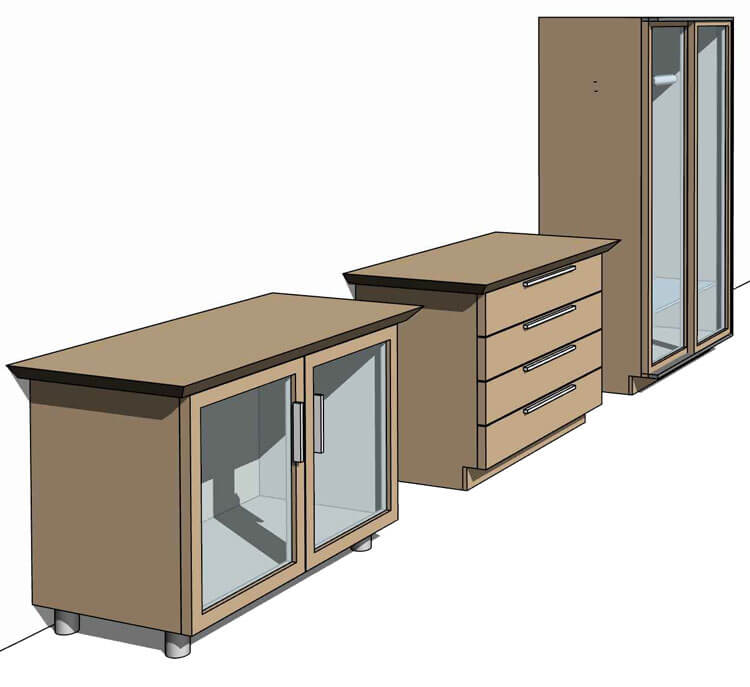 Wall Unit
Duplicate a ordinary Floor Unit, change a couple of Parameter and you get a Wall Unit. It has never been easier to get so much flexibility by keeping the style constant.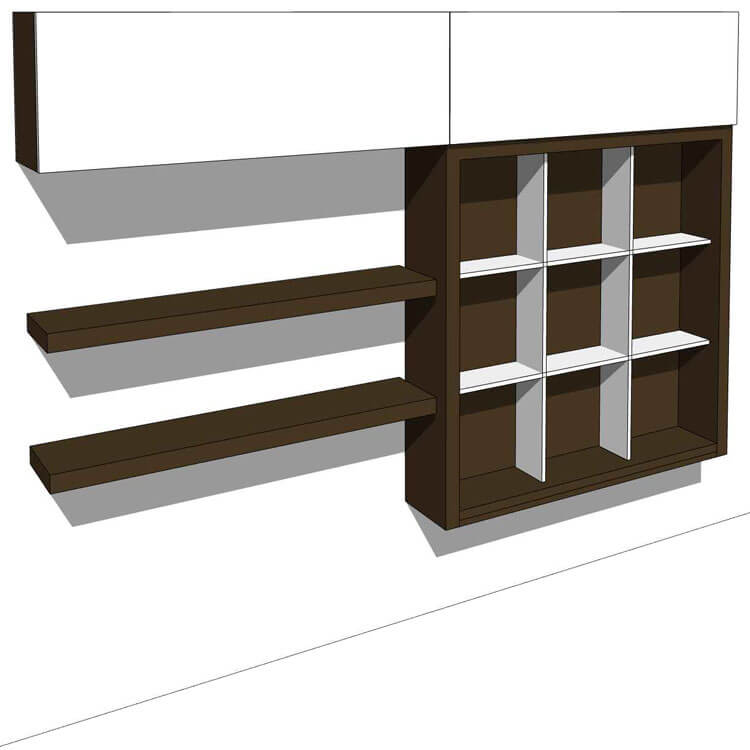 Corner Unit - 45 / 90 degrees
This new Feature allows you to activate a 45 or 90 degrees Corner Setup simply by activating one parameter. Several detail parameter allow you to adjust both sides of the Corner Unit exactly to your requirements. You can even combine various units to corner units with smart and flexible parameters that allow you to adjust elements in various details.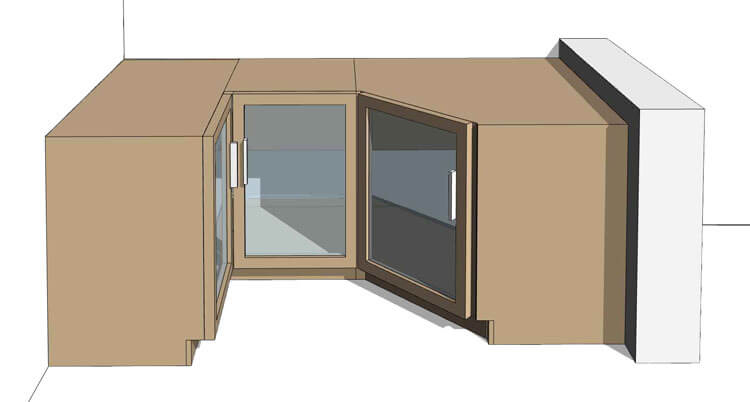 Mitered Corner Unit
Another new Feature to achieve more complex arrangements is the mitered corner unit which allows you to build solutions for corners different to 90 degrees as you might find them in existing buildings.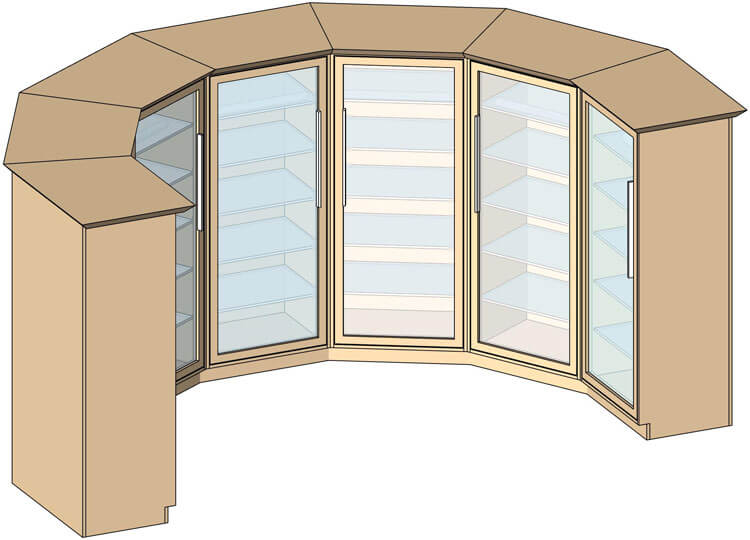 Accessories
As this All-in-One Revit Cupboard Family is a casework category, you might want to cut it to show the parametric Shelves, Dividers as well as the Pole that comes as Accessory with this magically flexible Revit Furniture Family.
Shelves / Dividers
Fully parametric Shelves and Dividers give you the possibility to build book shelfs, wine racks, and much more ...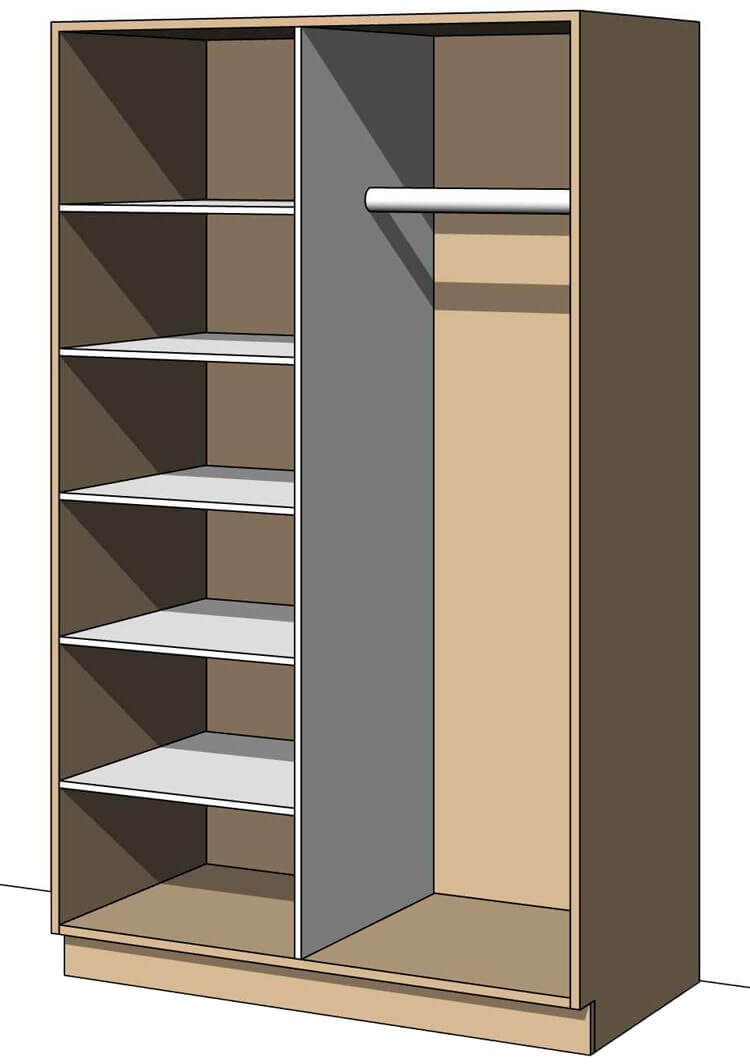 Pole
A fully parametric Pole rounds up the interior accessories in this All-in-One Revit Cupboard Family to allow you to build a detailed wardrobe.
Bench
If you want to build a Locker, this exterior accessory gives you a fully parametric Bench.