Floor units
Single / Double Door
The Kitchen Unit supports different door variations and to switch between those is mostly just one single parameter to change.
The double door option also allows to switch between swing and sliding doors.
Drawers
Another front option are drawers which are fully parametric, so you just need to choose how many drawers you need.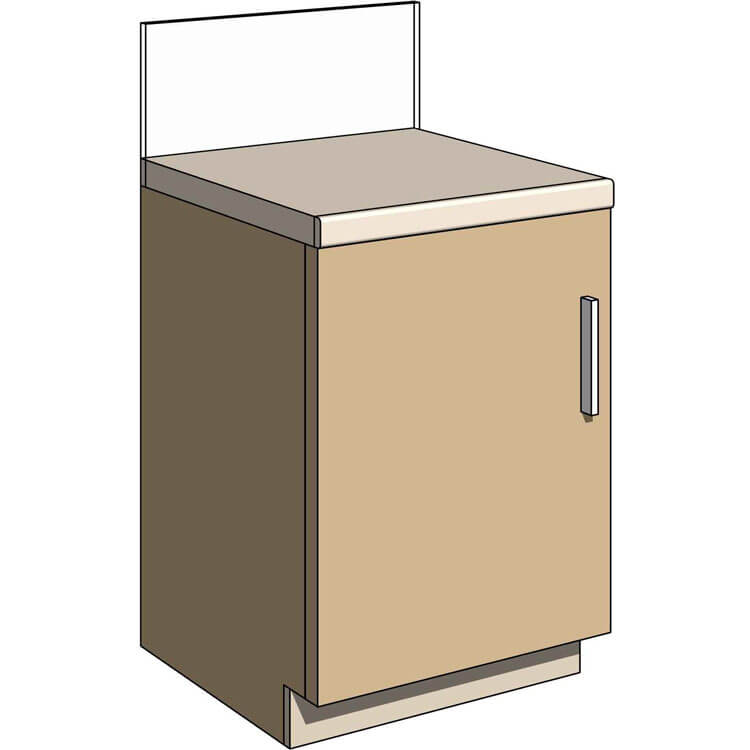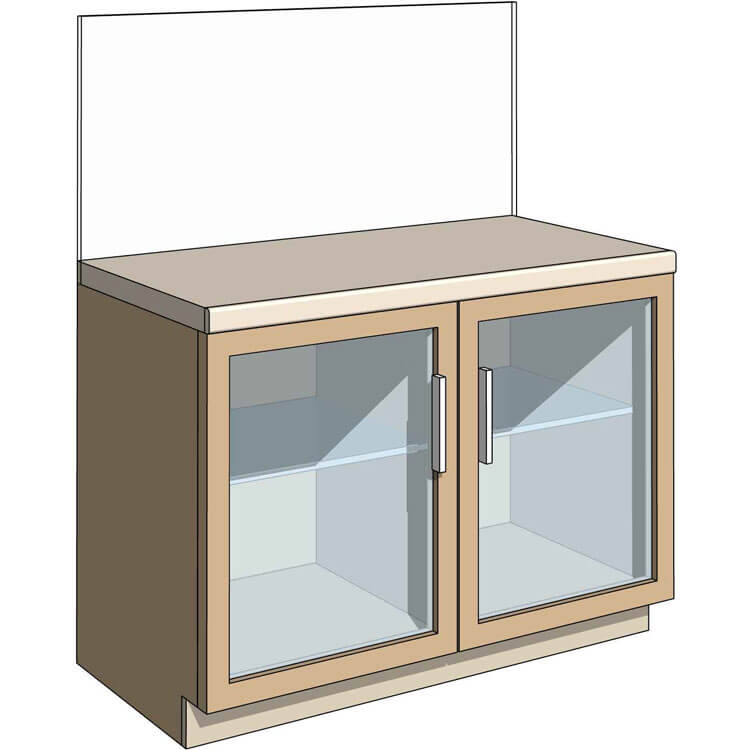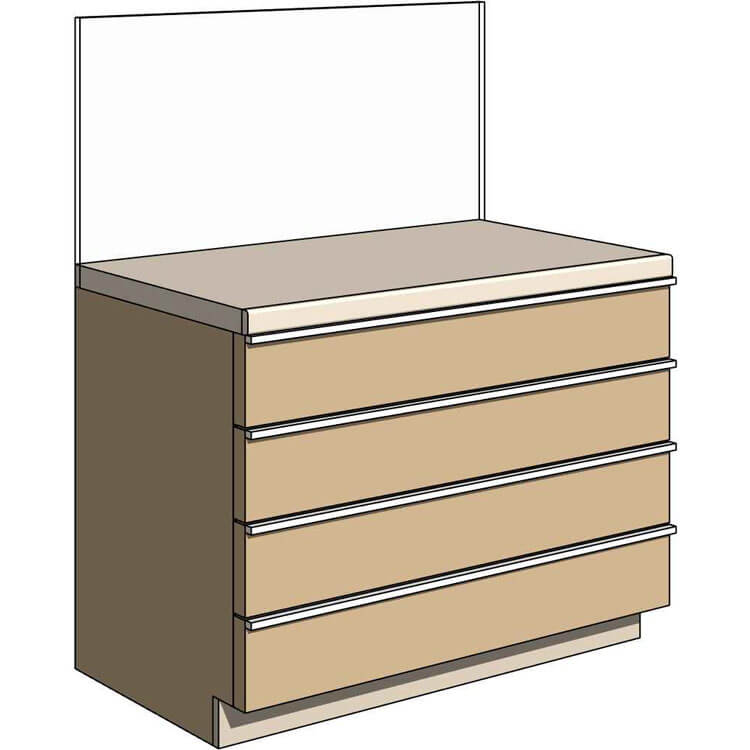 Wall units
Floor and wall units are basically the same just differentiating by the value of a few parameters. That makes it easy to setup consistent units between floor and wall.
If you don't want Doors, just switch them off. Works for floor and wall units the same way.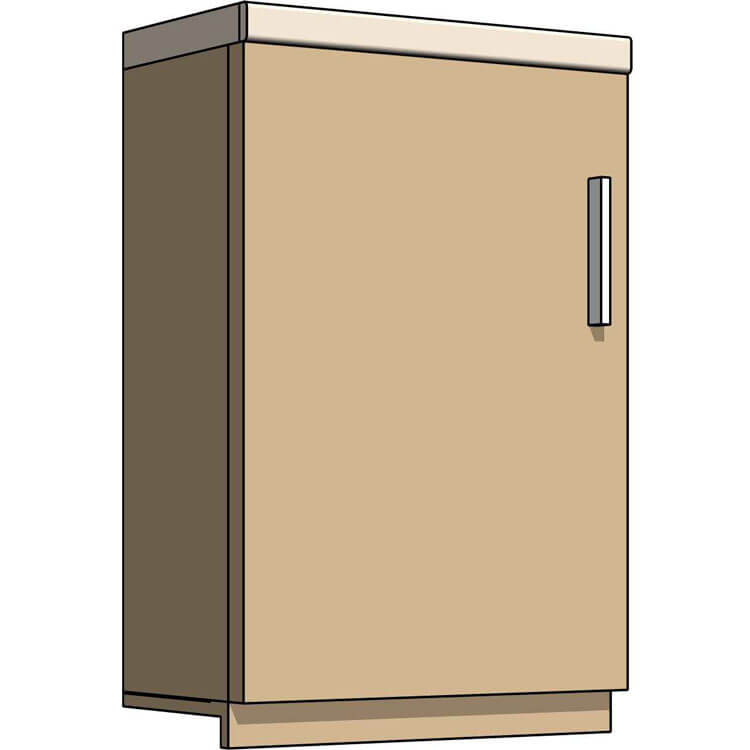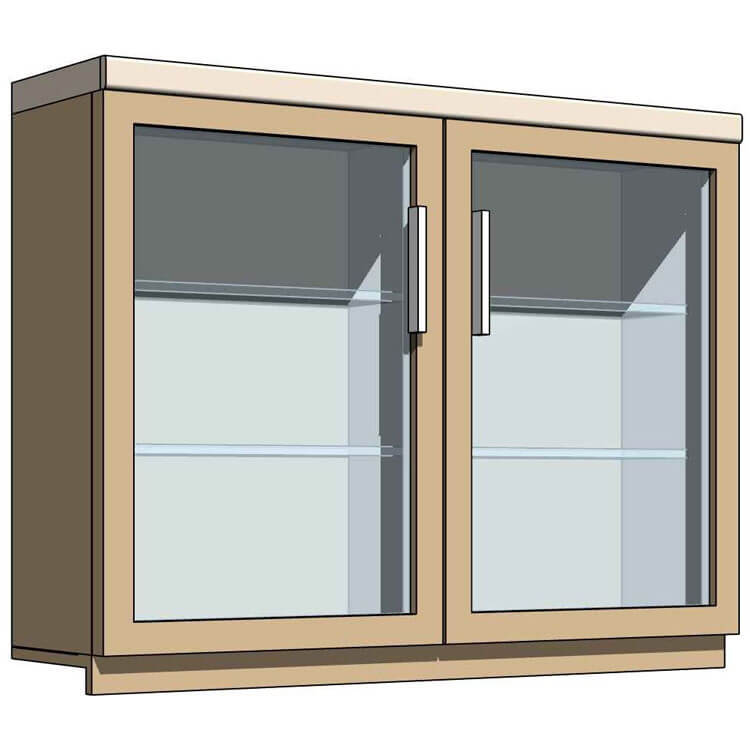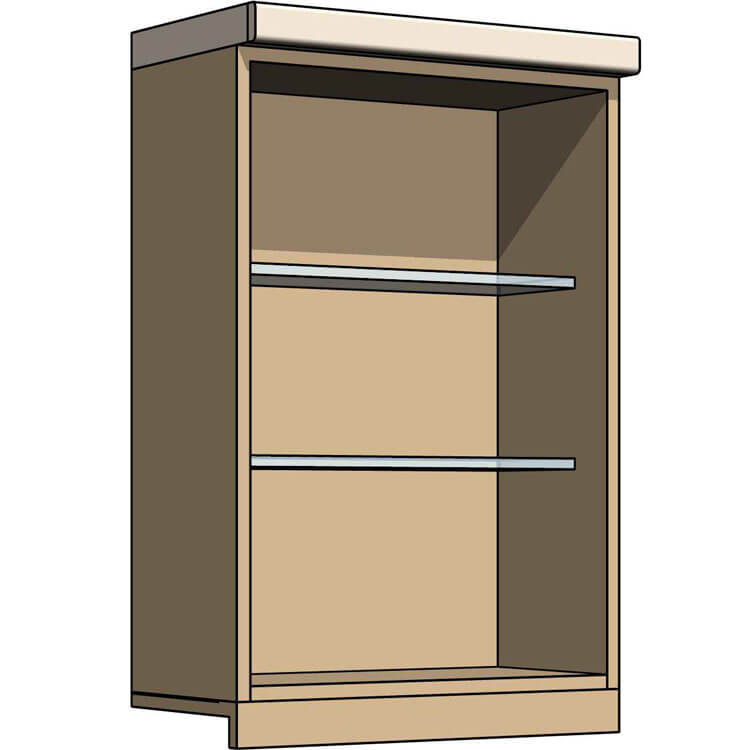 More Flexibility with Drawers
New in v3.3
With Version 3.3 the All-in-One Kitchen Unit gives you more flexibility to setup the Drawer Unit you need. You define how many Drawers and if you need a fix Height or if the should be fitted in height automatically. This is an amazing simple to use feature and makes the best Revit Kitchen Family even better.

Drawers Unit with Height Lock
New in v3
Previously to version 3 the height of the kitchen unit was automatically adjusted by the number of drawers. From version 3 you can lock the height of the Kitchen Unit which results in automatically adjustment of the drawer heights instead.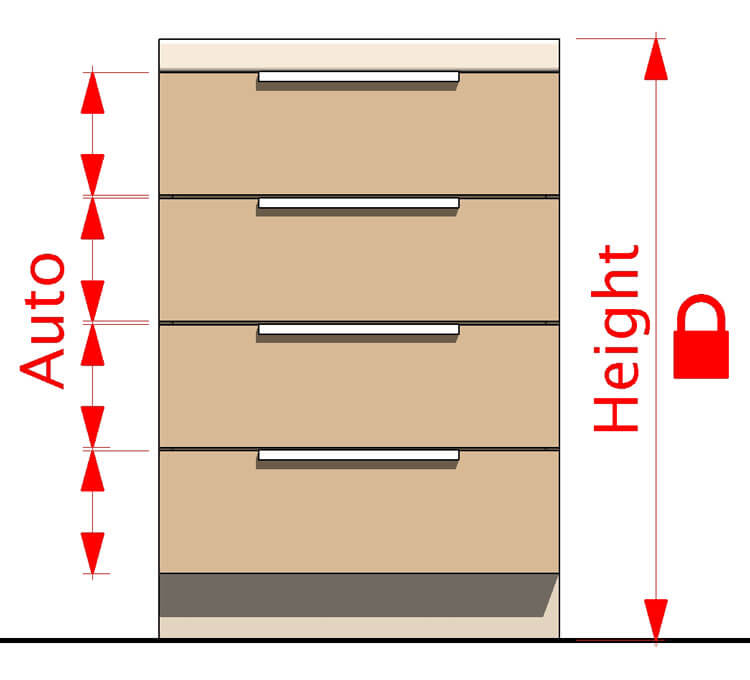 Swap Drawer
New in v3
From version 3 you have additional flexibility for positioning your drawer when being used in combination with door(s).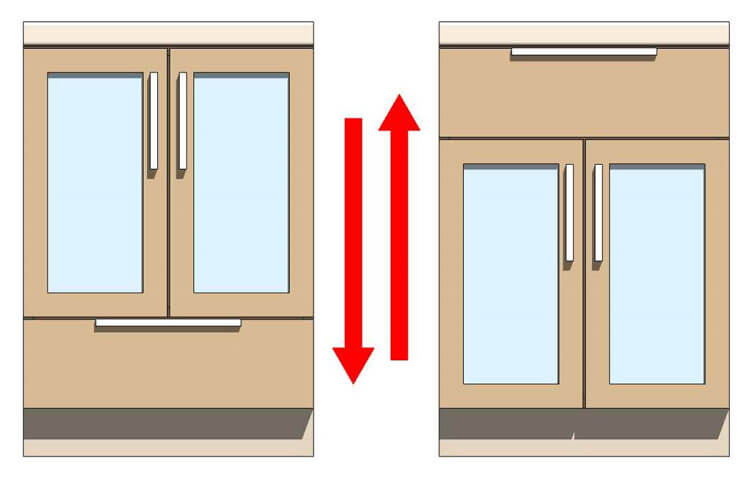 Unit accessories and appliances
Cooker
The Kitchen Unit can be adjusted to a Cooker with just a few Parameter. The Oven Front as well as the cooker are fully parametric and adjustable.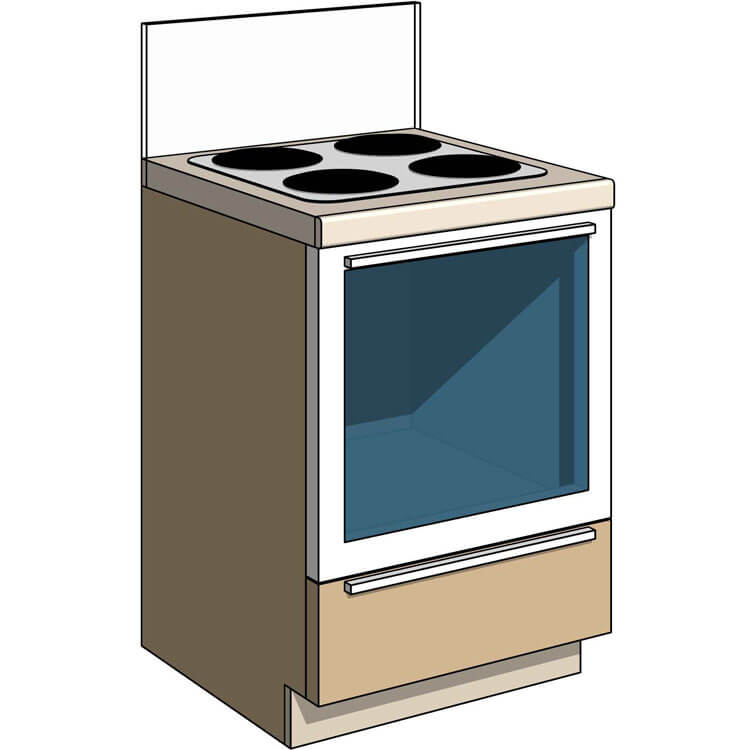 Backsplash
New in v2
Since version 2 it's built right into the kitchen unit. It has its own height, visibility and material parameter which allows you set tiles, colored glass, or any material to your requirements.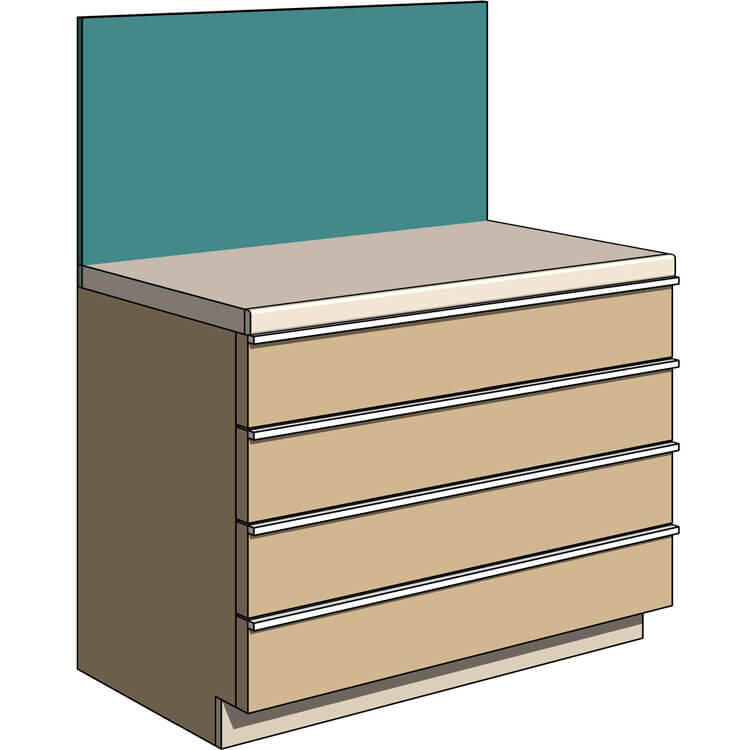 Kick Plate / Legs
New in v2
Since version 2, every unit can be setup for either a kick plate or with legs. And that isn't all ... as you can have full control over every single Leg with just one Parameter. Additional the Shape as well as Dimension of the Legs can be fully controlled. In case that you would like to use the Kick Plate, it allows you now to setup a separate Material.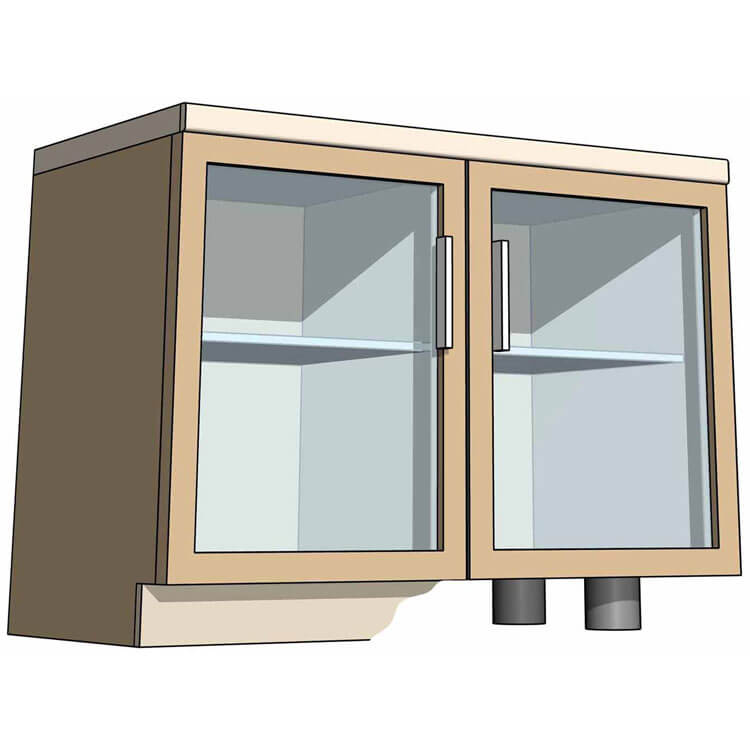 Sink
New in v3
Since version 3, the fully parametric sink can now be either with one or with two bowls. To add the second Bowl is just one click and it can be adjusted in its position, width, length, depth as well as radius. Together with the parametric Drainer, almost any Sink setup can now be done to fit exact your project specific requirements. Additional to the second bowl, the sink comes now with a fully parametric tap that can adjusted in its positions, to various shapes and even be rotated.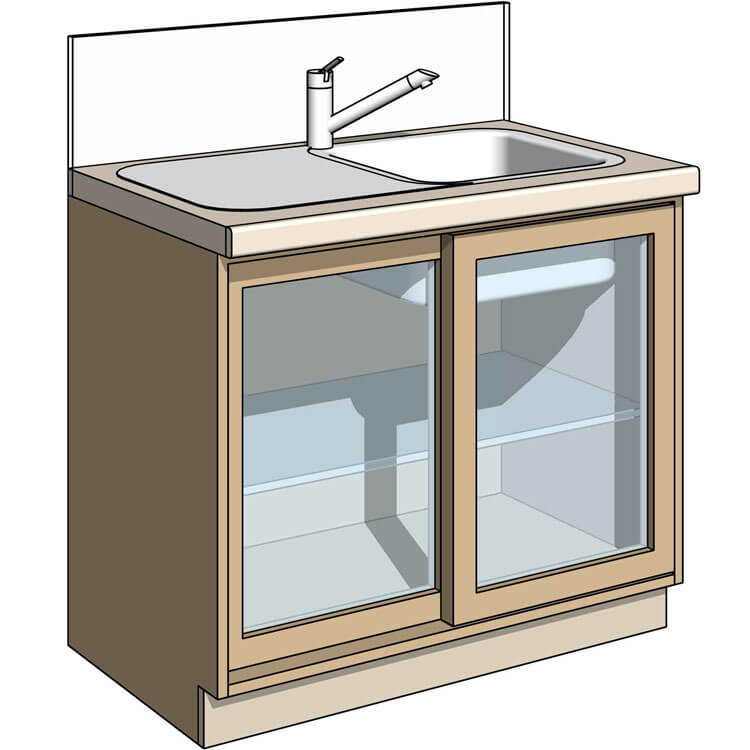 Extractor Fan
New in v3
Since version 3 the you can add a fully parametric extractor fan, which can be activated with just one click and then be adjusted in its shape, size as well as position. This way you can setup exactly the extractor fan you need for your project, either wall mounted or for a free standing kitchen island.

Corner units
Since version 3.2 the All-in-One Kitchen Unit lets you setup any combination of a Corner Unit. You are not limited to just doors on each side as you can now simply adjust any Unit you can setup with this amazing Revit Kitchen Family to be part of the Corner Unit.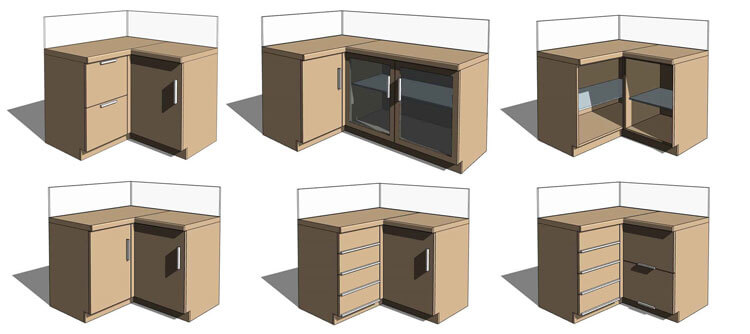 With version 3.4 the All-in-One Kitchen Unit adds even more flexibility for setting up your individual Corner Unit with the new 45 degrees Corner Unit as well as the free adjustable Worktop which solves now all the nasty corner solutions were the walls do not meet at 90 degrees.

Symbol Lines in Elevation & Plan View
New in v2
From version 2, the Kitchen unit supports adjustable symbol lines. Just create an elevation and plan view and get a ready Kitchen Plan with all required symbol lines. As our customers come from all over the world - we have taken care about localization as well - Yes, you can even control the direction of the symbol lines as they are variating in different countries ... Arrow from or to Hinge.